TeamMates Mentoring Program matches youth in local schools with caring adult mentors. The match meets weekly to develop the strengths and talents of the young person with the goal of seeing them reach high school graduation with a plan for college or job training that will lead them to successful adulthood. Tom and Nancy Osborne founded the program in 1991.
Your gift will help TeamMates recruit, train, and match new volunteer mentors with TeamMates youth. It will also help support, train, and sustain existing mentor-mentee matches to ensure the highest quality relationships as youth, with the support of their TeamMates mentor, navigate the challenges of growing up.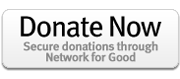 If you intend to name TeamMates in your will or trust as a beneficiary, you will need to consult with your attorney and execute new amended estate planning documents (a new will or trust) and or update the beneficiary designations on your retirement account (IRA, etc.) and or life insurance policies to provide for the gift. In giving to TeamMates you can designate the TeamMates Mentoring Program to receive a gift that will be used to support operations, or to the TeamMates Foundation to create an endowment and in some cases you can designate a specific TeamMates Chapter.
Please have your accountant and or attorney contact Jen Benson at jbenson@teammates.org at 402-390-8326 to get more information and to confirm your intent and correct designation. Then, if possible, please provide us with a copy (excerpt) from your will or trust documents or retirement/ insurance beneficiary designations that name us before you execute them, so that we can determine if everything is correct to ensure your goal of giving to the TeamMates Foundation or TeamMates Mentoring Program is accomplished.