Mentee Activities
Listed below are activities to do with your mentee!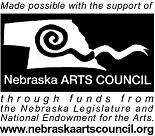 Activities with the Arts
TeamMates has partnered with the Nebraska Arts Council to provide matches with art tote activities and digital film making. Mentees become the mentor when utilizing technology to share stories. Click on the link below to view digital films created by TeamMates matches.
Digital Videos
2 Generations, 1 Composition is funded by the Nebraska Arts Council. If you would like to do a digital film with your mentor or mentee, please call 1-877-531-8326 or email gnorris@teammates.org

Why Focus on Personal Finance?
It's too bad money doesn't come with instructions. Because we all need to know how to spend it, save it and borrow it wisely.
How Can You Get Involved?
Financial resources, information and topics including age appropriate games, lessons and projects are listed below. Select an activity or two you think your mentee would like to do during your mentoring time!
Choose from the list below of suggested mentor/mentee activities.

Go with your mentee to the school's library or media center and check out the headlines of the latest newspapers from around the country.
Ask how they are doing in school.
Keep a journal.
Research and talk about famous people who used their abilities to get ahead.
Make greeting, get-well, or holiday cards to give to other people.
Bring a board game.
Look at a map and talk about places you would like to visit.
Look at magazines in the library or read the newspaper, including the want ads.
Attend a school concert or school activity together.
Keep a planner/calendar and set personal goals.
Play sports in the gymnasium.
Work on the computer in the media center.
Use post-it notes to write down all the things you like about yourself, like to do or would like to learn how to do, etc.
Write stories together.
Do a jigsaw puzzle.
Walk outside on the playground.

Build a model.
Plan an activity with another pair of TeamMates.
Bring in a photo album, and share pictures of your family, house, and pets.
Discuss favorite hobbies.
Read the same book and talk about your favorite parts.
Write a letter to a former teacher, a cousin or relative in another community, an old friend, the editor of a local newspaper, etc.
Tell your TeamMate about your work and how you reached your position.
Complete a resume together.
Give your TeamMate a job application to complete.
Administer a career interest inventory.
Offer interviewing ideas and discuss proper dress codes for work.
Work together on a budget.
Discuss the college selection process and entrance examinations.
Ask the questions for the driver's license test.
Listen, listen, listen.
Ask your TeamMate what they like to do.