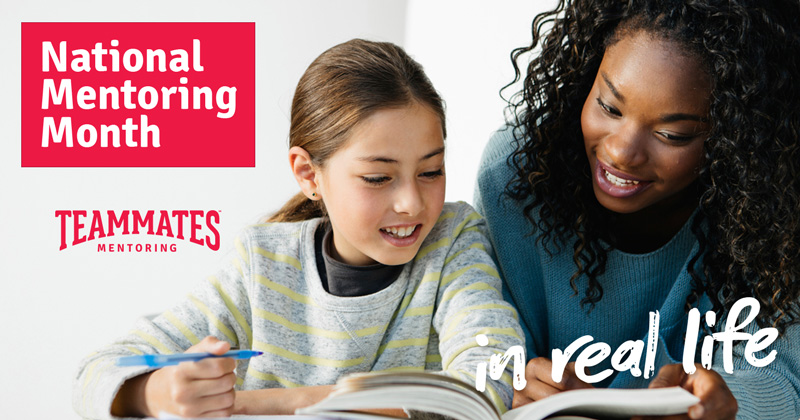 January 1st marks the start of National Mentoring Month! Please use this month as an opportunity to thank your mentors for their hard work and willingness to make a difference in the lives of our youth. Check out our National Mentoring Month Conference Call below.
For information on the national campaign created by MENTOR, please click here.
We have a number of resources you can use to recognize your mentors and show your support for the TeamMates Mentoring Program. Our customizable toolkit is perfect for coordinators, board members, and passionate mentors!
Here's what's included in our National Mentoring Month toolkit:
Social Media Images
A customizable word document for stickers to fit on coffee lids
A PSA recorded by Dr. Tom Osborne
An Image Release Form
Our Media Guidelines
Speaking Points
Inexpensive Recognition Ideas
Two Posters/Flyers
A customizable press release
Blank thank you notes to color
Thank you notes with helpful questions
Template letter to public officials
Standard thank you note
 For more information, please contact Hannah Miller.