Runza Day 2017
Join us on April 4 to support your local TeamMates chapter!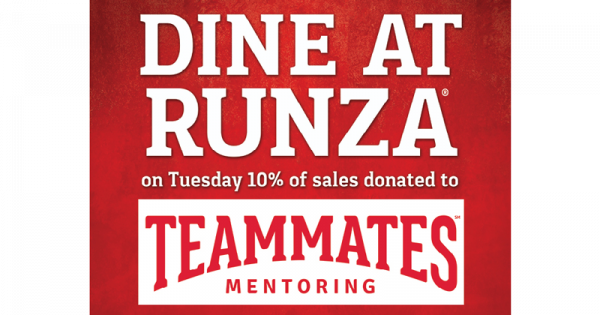 Please listen to our conference call for all of the details on how to make your chapter successful on April 4!
Please download this toolkit to get started. Inside you'll find:
The Conference Call recording
The Runza Day radio promo recorded by Dr. Tom Osborne
A sample Runza Day press release
A TriFold table tent to print and fold for tables
A sticker
Digital Counter Display (DCC)
Flyers
Fundraising Timeline
Sample Menu
Yard Sign (YS)
Tast-E-Mail graphic to send to mentors
If you have any questions, please contact Hannah Miller at hannah@teammates.org.