is to impact the world by inspiring youth to reach their full potential through mentoring.
is to become the gold standard of school-based mentoring programs and serve 12,000 youth by 2020.
TeamMates' Co-Founders: Tom and Nancy Osborne
Building Hope During Times of Growth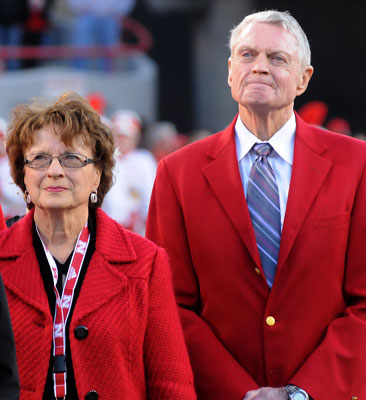 In working with young people for the past 40 years we have witnessed many changes to our society. We have found that the environment that our young people are encountering is much more challenging today than it was a few decades ago.  The advent of the drug culture impacts many young people by the time they reach middle school. Social media can deliver messages to young people which are sometimes very cruel and heartless. The result of this is that many young people are trying to negotiate an increasingly complex and negative environment with sometimes limited adult support.
But there is hope.
TeamMates was started in 1991 with University of Nebraska football players mentoring 22 young men in Lincoln middle schools.  The results of those 22 early matches were very positive and led to rapid expansion of TeamMates across Nebraska and now into Iowa, Kansas, Wyoming and South Dakota. During the 2018-2019 school year TeamMates mentored more than 10,400 young people.
Safety is a core value at TeamMates. We have mentored more than 40,000 young people in local schools and have an excellent track record concerning safety. Since we partner with schools to provide resources to support their local program and have an excellent safety record, our cost per match is approximately one-third the national average for mentoring programs.
This past year, the high school graduation rate for TeamMates mentees was 95%, which is far above the national average. We've seen success in those young people's lives after graduation with the TeamMates+ Post-Secondary program.
We make our mentees aware of their strengths, and affirm and build on those strengths.  We use strength awareness in guiding mentees toward academic majors and post-secondary education.  Young people with a mentor are much more likely to go on to college than young people from similar backgrounds who do not have a mentor.
It is important to mention that TeamMates accepts all young people who feel that they could benefit from having a mentor.  It is not a program which serves only students from a certain population.  Nearly all successful people can point to at least one mentor they have had in their lives at a critical time.
We want to thank you for your interest in TeamMates and your generous support.
TeamMates' Executive Director: Sarah Waldman
Commitment to youth is a core value of the TeamMates Mentoring Program.
Students are at the center of everything we do.  We are promise-keepers and hope builders.  We are here for the long term to help each TeamMates mentee reach their full potential through mentoring.
At TeamMates, Being There means supporting the long-term relationships of our TeamMates matches.  It means providing the tools and resources to ensure every match feels confident in their TeamMates journey and knows where to turn whenever they need help.  It means providing access to scholarships to help students continue their education.  TeamMates provides, through generous donors and incredible partnerships, about $3 million in scholarships annually.  More and more matches are continuing to stay together through post-secondary education in our TeamMates+ Program.  This additional support significantly increases the likelihood that a student will stay in school and graduate.  The long-term investment TeamMates volunteers make in our program is incredible and a clear demonstration of their commitment to youth.
TeamMates provides an important connection between school, community, and youth.  Our unique, low cost model has allowed us to implement TeamMates programs in over 170 communities across 5 states. TeamMates works in large, urban communities and small, rural communities.  Our inclusive approach means that we do our best to serve every student who wants a mentor.  The key to our success is our partnerships with schools and local leaders, who provide guidance and support for their local TeamMates program.  We are grateful for the thousands of mentors, program coordinators, board members and school leaders who proudly serve along side us at TeamMates. We are also grateful for the amazing donors who make our work possible.  Thank you for your shining example of commitment to youth for our over 10,000 TeamMates youth!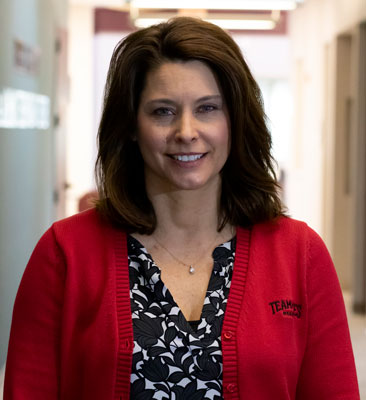 In 2019, TeamMates opened programs in South Dakota, making them the fifth state to join the TeamMates team.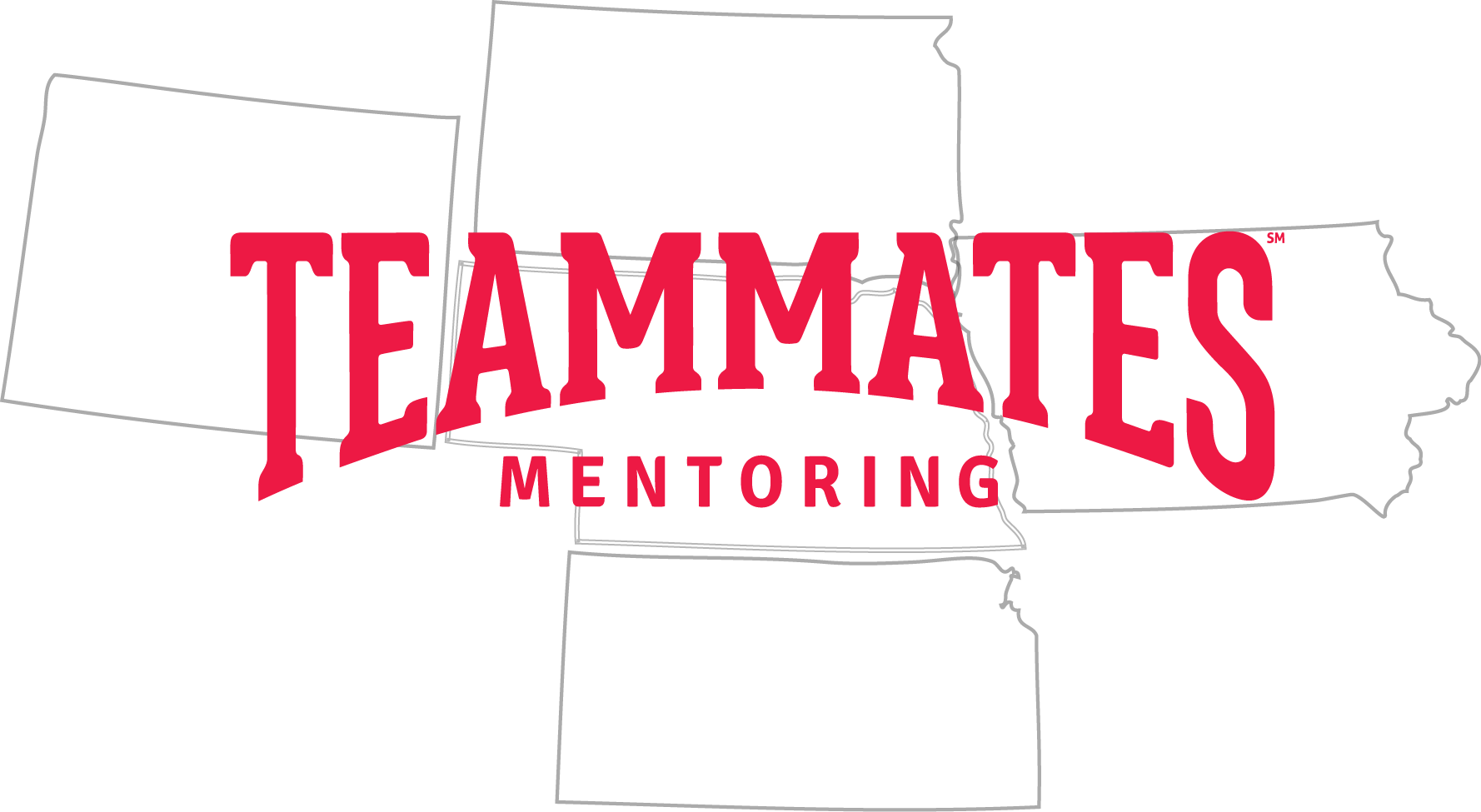 "The TeamMates program has been a great addition to the Custer School District. As the TeamMates Program Coordinator, a mentor to a TeamMates student, and the Superintendent of the district, I see a huge benefit to our students, schools, and community. We have 35 trained mentors in our schools working with our students.
We have found the mentors to be truly engaged with our students and the TeamMates program. The addition of another caring adult into the lives of our students has been very beneficial. Our students look forward to the visits with mentors and feel more engaged in their time and work in school.
Not only are our mentors involved with our students, but we are also finding that they are more likely to volunteer for other events in our schools. This community engagement is an important bonus for our schools. Local taxes play a big part in funding our school district, and it is great to have positive advocates for our schools and programs in the community.
This is a positive, feel-good program for the mentees, mentors, and our community. The Custer School District is excited to be the first district in South Dakota to have a TeamMates Program. We are honored to help Dr. and Mrs. Osborne continue to expand the TeamMates Mentoring successful legacy."
- Mark Naugle, Custer School District Superintendent
FHSU Scholarship helps mentee reach full potential.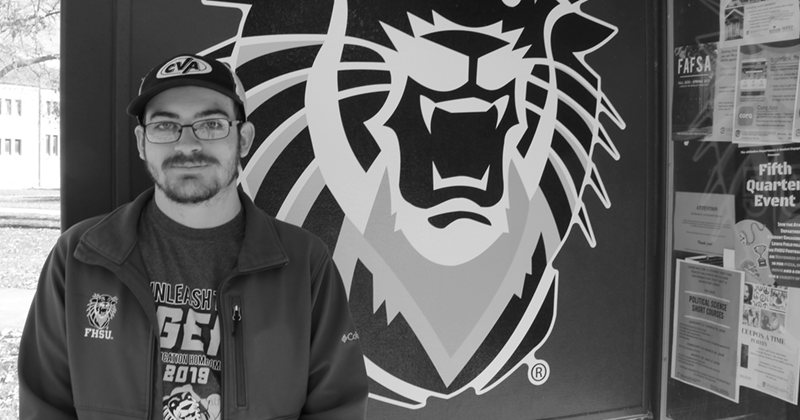 For some students, not all life skills can be learned in the classroom. For Doran Kolasa, he remembers needing an extra person to talk to when he was a fourth grader in Anselmo-Merna Public Schools.
That's when the TeamMates Mentoring Program stepped in.
"My first impression of my mentor in elementary school was very thrilling," he explained. "I was excited to receive a mentor and to learn from him."
TeamMates mentees range in grades 3-12 and are nominated into the program either through a parent, school staff member or self-nomination. 34% of TeamMates mentees are self-nominated.
As Doran looks back on his relationship with his mentor, he remembers developing life skills like building a work ethic, financial goals, and communicating with others.
"I believe it's important for students to look into the TeamMates Mentoring Program because it gives you opportunities to catch up with students who may be ahead of you in the race for success," he said.
TeamMates also helped pay his way to college. In 2017, Doran was awarded the Fort Hays State University TeamMates Scholarship. This award varies based on need and ranges from $4,000 to $14,000 over four years to Fort Hays State University in Hays, Kansas.
One of the requirements of this scholarship is to have a TeamMates+ mentor while in college. Those matches meet once a month on campus rather than once a week. Some mentees are able to continue with their mentor from high school, but some opt for one on a more local level.
"I enjoy talking to my new mentor," Doran said. "She is very helpful and helping me through different issues and other normal activities on campus."
The Fort Hays State junior is studying Social Work with a Certificate in Leadership Studies.
"This major allows me to work with student in different ways through Foster Care, the Welfare System, and will allow me to maybe bring change to the social work system here in the United States or in Kansas and Nebraska," Doran explained.
Doran said his time in TeamMates as well as other personal factors helped influence his decision to work with students in the Foster Care and Welfare System. Though not all TeamMates mentees have that background, Doran said any child can benefit from a mentor.
What can happen if you simply Be there.
During the 2018-2019 school year:
%
of mentees saw improvement in academics
%
of mentees saw improvements in disciplinary referrals.
%
of mentees saw improvements in attendance.
%
of mentees have higher indicators of hope as a result of their mentor.
%
of mentees report having conversations with their mentors about their strengths and talents.
%
of students in TeamMates have indicators of increased engagement in school as a result of mentoring time.
Youth served in 170+ communities across the Midwest.
in scholarship funds awarded to TeamMates mentees.