Apply to Mentor
Together we transform lives.
Join the team to make a difference in the lives of youth in your community.
1
Step 1
Apply
Complete our application, and you will be emailed a link to request your background check.
TeamMates mentors must be 18 years or older with a high school diploma or equivalent.
2
Step 2
Train
A TeamMates representative will reach out to you after receiving your application and background check information. Your 3-hour training will cover everything you need to know about TeamMates from policies and procedures to what to do with your mentee.
3
Step 3
Match
Mentors and mentees are matched based on hobbies and interests. You and your mentee will meet once a week at school during the academic year. During that time you can play games, do a craft, shoot hoops, or just talk.
Mentoring Stories
Since 1991, TeamMates has been serving youth to reach their full potential. As a mentor, you have an opportunity to make a difference in the life of a young person just by visiting them at school once a week. Over the years, we've found more and more former mentees paying their experience forward by becoming mentors. To learn more, check out some of our mentoring stories!
more Mentoring Stories
Mentees who trust their mentors 97% Mentees who graduate from high school on time 95%
"Every single day, I become more confident in myself because I know my mentor believes in me. I certainly wouldn't be the person I am today if it weren't for her. I'll spend a lifetime cherishing the hero I've found inside of her."
– Taylor '18
Communities We Serve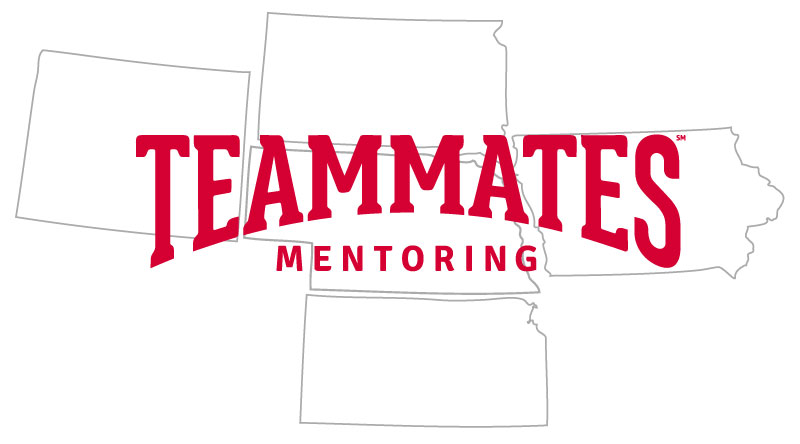 Find a Chapter Near You
372,054
# of Visits*
700
2019 Graduates
174
Communities
10,421
Youth Served
* Matches meet once a week at school during the academic year. This number represents the total number of visits mentors made to see their mentees during the 2017-2018 school year.
Nominate a Mentor