TeamMates' research suggests more than 80% of mentors applied to make a difference in TeamMates after a friend told them they'd be a good TeamMate.
Due to the lack of face-to-face interactions during the height COVID-19, we were unable to match several students with mentors during the 2020-2021 school year. Now, we have hundreds of students waiting for a safe, caring adult to simply be there for them.
Here's how you can help:
Please nominate a friend, family member, coworker, or neighbor to become a mentor with TeamMates.
Our friends at Runza are big supporters of our mission and the good we do for youth in the Midwest. They've generously offered to 'TREAT' anyone who nominates someone to become a mentor! If you have a Runza in your community and you nominate someone to become a mentor, we'll send you a coupon for a free ice cream or cookie from Runza!
What if I don't have Runza in my community?
Never fear. Hannah's got you covered! Our Recruitment and Marketing team has something special for the folks who can't get Chili and a Cinnamon Roll on a daily basis.
What happens if my friend becomes a mentor?
Glad you asked. If the person you nominated takes the plunge and APPLIES to become a mentor, we'll send you a FREE exclusive "TEAMMATE" T-shirt from Awards Unlimited.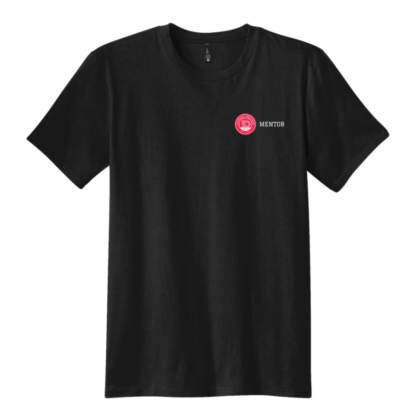 At the 2021 TeamMates Tailgate Gala, TeamMates' CEO, DeMoine Adams asked all of our mentors to STEP UP to help recruit more mentors so more students can reach their full potential. Let's show the world that TeamMates CAN'T BE BEAT. WON'T BE BEAT!