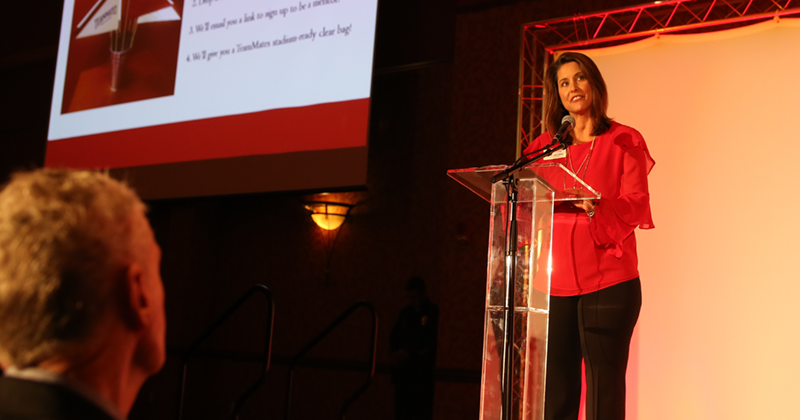 By: Sarah Waldman
Executive Director
Our theme this year, Be There, is so much more than a catchy phrase.  For our Be There For A Kid Like Me  campaign, we featured young people of different ages, experiences and backgrounds because this represents who we serve. At TeamMates, one of our core values is Inclusion and we believe all young people deserve a mentor.  The need for a caring adult relationship is universal and I am proud TeamMates is open to all students.  We are seeing a trend of more self-nominations for TeamMates.   When a student raises their hand and asks for a mentor it tells us they are invested.  When they are then paired with a caring adult who shows up, listens and reminds them that they have unique strengths that give them great potential, the impact is truly phenomenal.
Be There also captures the essence of what it means to be a TeamMates mentor.  I regularly meet mentors who have been matched with their mentees for 9 years, or even longer.  In fact, our matches who have been paired for at least one year have an average match length of three school years.  This tells us TeamMates mentors are invested in their mentees.  We are there when our mentee changes friend groups, schools, living arrangements and so much more.  Our mentees often say their TeamMates mentor is the one consistent positive force when other aspects of their lives are challenging.  The great thing about being a mentor is we don't have to be perfect or know all the answers, we just need to show up, listen and remind them that they have something important to offer the world.
We are grateful for every TeamMates mentor who showed up for their mentee this past year.   We appreciate the generous commitment of our donors and volunteers who help make TeamMates possible for so many deserving young people and their mentors.
Be There.  It makes all the difference.