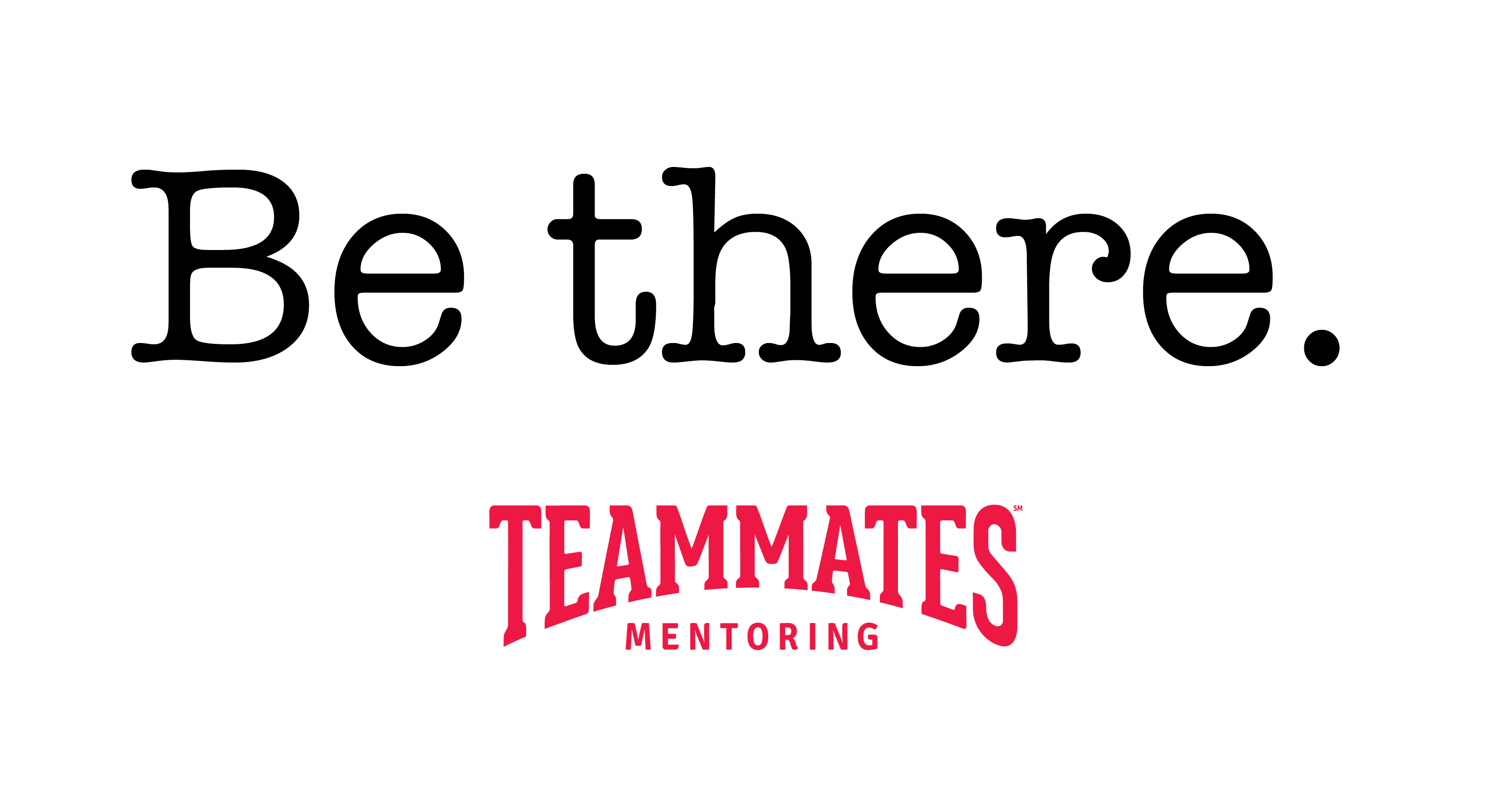 Mentors make a difference in the lives of youth every day. The TeamMates Mentoring Program's "Be There." campaign focuses on how simple it is to be a mentor. You don't have to be an expert— you just have to be there.
"My mentor allowed me to share my thoughts and feelings at a time when what I needed most was someone to listen to me. She showed me that I mattered and what I had to say was valid. I don't know where I would be without her support." – TeamMates Mentee
How can I get involved?
The "Be There." campaign is an ongoing movement within the TeamMates Mentoring Program. To help share the mission of TeamMates, we encourage you to download the Be There. toolkit and use these materials in your community. You can also check out our podcast "Beyond the Impact" every Friday to learn how others are being there for someone.
The toolkit includes:
1. PSA recorded by a TeamMates mentee
2. Poster
3. Sticker
4. Facebook Cover Photo
5. Be There. Social Media Picture Template (Take a selfie after writing how you're being there in the white space. An example is provided).
6. Save the Date for Annual Conference
7. Example of Facebook Frame. (To use on your Facebook, hover over your profile photo, choose "Add Frame", and search "TeamMates")
8. National Mentoring Month Toolkit
9. Sample Note Card for Donors
10. Campaign Synopsis
11. Social Media Image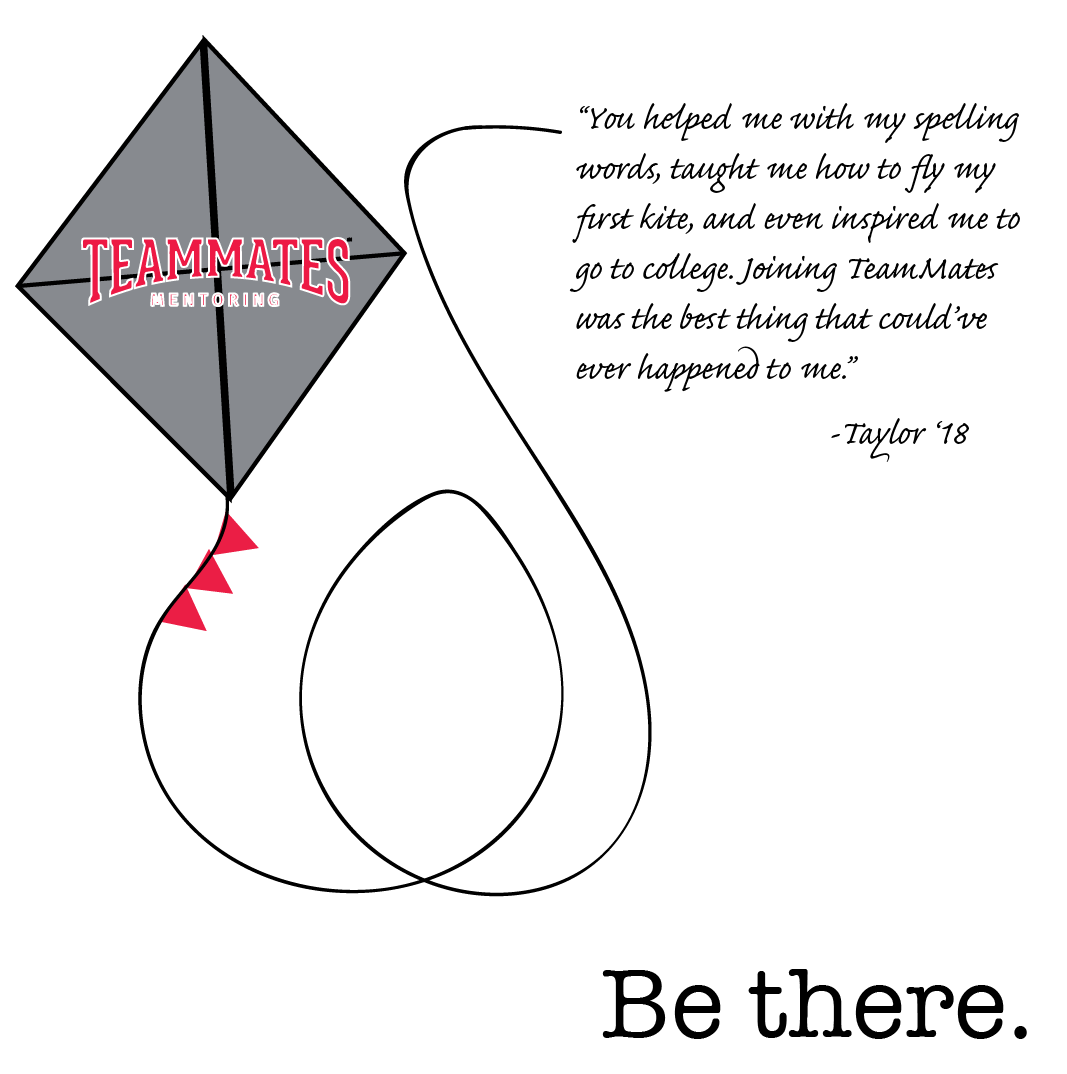 Our movement is simple— just be there. period.