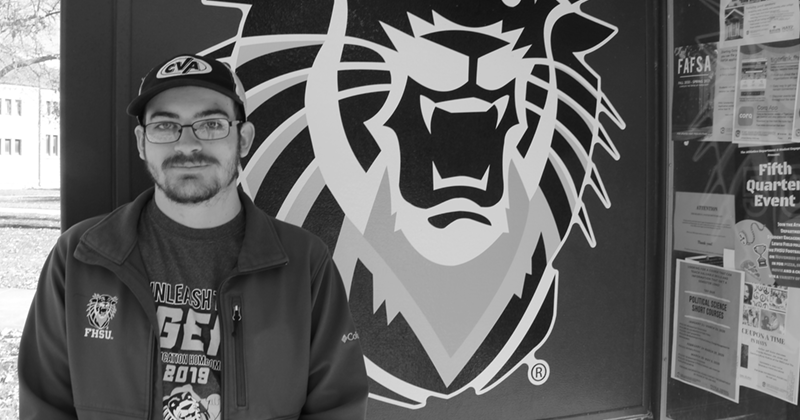 For some students, not all life skills can be learned in the classroom. For Doran, he remembers needing an extra person to talk to when he was a fourth grader in Anselmo-Merna Public Schools.
That's when the TeamMates Mentoring Program stepped in.
"My first impression of my mentor in elementary school was very thrilling," he explained. "I was excited to receive a mentor and to learn from him."
TeamMates mentees range in grades 3-12 and are nominated
into the program either through a parent, school staff member or
self-nomination. 34% of TeamMates mentees are self-nominated.
As Doran looks back on his relationship with his mentor, he
remembers developing life skills like building a work ethic, financial goals,
and communicating with others.
"I believe it's important for students to look into the
TeamMates Mentoring Program because it gives you opportunities to catch up with
students who may be ahead of you in the race for success," he said.
TeamMates also helped pay his way to college. In 2017, Doran
was awarded the Fort Hays State University TeamMates Scholarship. This award
varies based on need and ranges from $4,000 to $14,000 over four years to Fort
Hays State University in Hays, Kansas.
One of the requirements of this scholarship is to have a
TeamMates+ mentor while in college. Those matches meet once a month on campus
rather than once a week. Some mentees are able to continue with their mentor
from high school, but some opt for one on a more local level.
"I enjoy talking to my new mentor," Doran said. "She is very
helpful and helping me through different issues and other normal activities on
campus."
The Fort Hays State junior is studying Social Work with a
Certificate in Leadership Studies.
"This major allows me to work with student in different ways
through Foster Care, the Welfare System, and will allow me to maybe bring
change to the social work system here in the United States or in Kansas and
Nebraska," Doran explained.
Doran said his time in TeamMates as well as other personal
factors helped influence his decision to work with students in the Foster Care
and Welfare System. Though not all TeamMates mentees have that background,
Doran said any child can benefit from a mentor.
"You can be a very influential person in a young person's life," he said. "You can keep them from being bullied or hurt at school by providing them with a friend who they can talk to about their problems."
TeamMates scholarship applications are now open. To learn more click here.