Healthy Relationships Speaker Series
Please join us for our Healthy Relationships Speaker Series!
During this time, and always, it is important to promote healthy relationships. Each of our speakers will be presenting on various aspects of healthy relationships and each session is free for you to join. To sign up for any of these sessions please visit this link or contact Allyson Horne at ahorne@teammates.org
Presented by: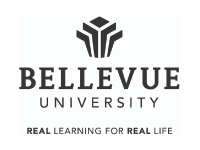 Session Details:
Stephanie Olson of The Set Me Free Project
Human Trafficking and Our Youth for mentors and families
With increased time online, we want students to stay safe. This academy learning session will help families learn critical things to be aware of in our digital day and age.
How to help our kids safely navigate social media and online gaming.
What human trafficking is and why we are at risk right in our own communities.
Why our kids in every area of our community are at risk of being trafficked or victimized by a predator.
Why most predators are a trusted friend or family member.
Practical tips to empower adults to keep kids safe.
Joe Beckman of The Human Connection Hub
Making Connection In a Disconnected Times
With everything happening with the Coronavirus finding time to connect face-to-face might be trickier than ever. TeamMates and Happy Caveman are partnering to create content that you can utilize dialogue despite the lack of real-life human connection.
Phil Arkow, Coordinator, National Link Coalition
Understanding the Connection between Animal Abuse and Human Violence
Most children grow up with pets and/or livestock and the bonds that we establish with our animal friends can be healthy, educational, and an opportunity to learn about and respect boundaries. But many animals, like children, are abused. Research is now firmly establishing that animal abuse is strongly linked with child maltreatment, domestic violence, and elder abuse. A child's witnessing or committing acts of animal cruelty can have devastating lifelong consequences. This webinar will discuss the "good side" and the "dark side" of the human-animal bond: the roles of pets in healthy child development; how animal abuse is an Adverse Childhood Experience; how animal control officers and veterinarians can be a child's safe and trusted adult friend; and how mentors who recognize and report suspected animal abuse and dangerous animals in the home can save the lives of multiple vulnerable members of the family.
Abbie Tessendorf, Center for Prevention of Violence and Sexual Assault
Responding to Inter-Personal Violence in Adolescents
Focusing on the basics of dating and sexual violence in relationships, Abbie will help us understand how adults can identify covert characteristics and respond in appropriate ways.
Allyson Horne, TeamMates
Building Developmental Relationships In Uncertain Times
Utilizing the framework from the Search Institute's research and training on Developmental Relationships, Allyson will help remind mentors of the impact of expressing care, challenging growth, providing support, sharing power, and expanding possibilities. Using real-time examples and activities, mentors will learn more about the ways they can improve resilience in young people's lives.