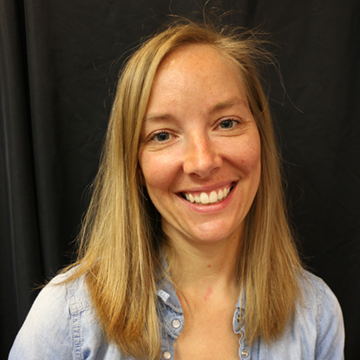 Vicky Howick is a Screening Specialist with the TeamMates Central Office. She joined the team in June 2018.
Tell us a little bit about yourself. What are your hobbies or interests?
I am a mom of 4 very active children. When my husband (Matt) and I are not running them around to all their activities, we try to just take to relax and enjoy each other. I also have a huge passion for shopping, I love to shop for almost anything from big house items to just food.
When did you first join TeamMates and why?
I recently joined TeamMates for a change in career path.  After 18 years in retail with 15 years in management, I was ready for something new.  I knew TeamMates will challenge me in a way that I have never been.
Where do you live? Where did you go to school?
I was born and raised in the Omaha area. I graduated high from Daniel J Gross Catholic High School. Studied at UNO for a few years when eventually transferred to Bellevue University where I finished my undergrad in communication.
What are you most excited for in your new role?
I have always enjoyed working with people and love the customer service aspect of this job.  Talking and getting to know people and their stories is something that I look forward to the most.