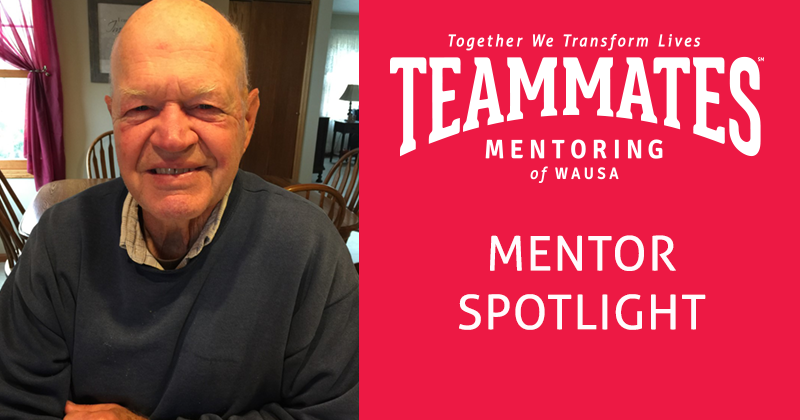 Rod Banks was matched with his 5th grade mentee in 2019. When the weather is nice, they like to do something outside. While meeting inside, they play chess, board games, and cards. Outside, they practice tennis. 
Every spring the Wausa TeamMates chapter travels to Lincoln to attend the University of Nebraska Spring Game. Rod and his mentee said they're looking forward to that activity. 
Rod and his mentee meet Fridays during free period. Rod says his mentee is always positive, ready to try different activities and seems to enjoy just visiting. Rod said he's learned it is possible to have a friendship with someone 62 years younger.
Thank you, Rod, for your commitment to youth in Wausa!