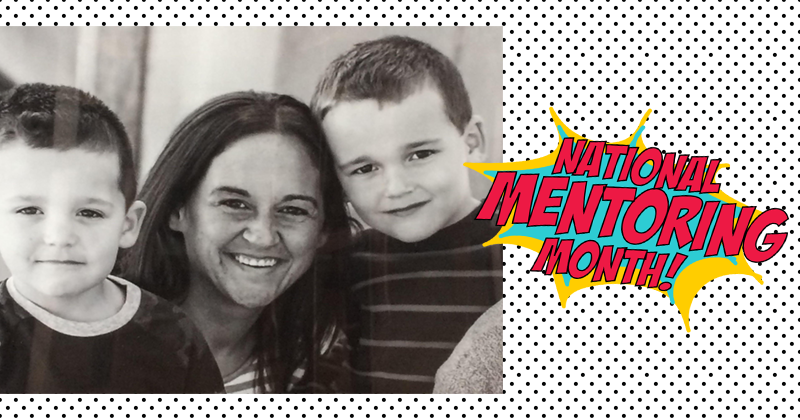 Christy Wright's journey with her TeamMates mentee started 4 years ago. Little did she know at the time, that relationship would change her life.
The pair were matched when Christy's mentee was in 3rd grade.
"She was this sweet little girl when I first walked into the office," Christy explained. "They couldn't have matched me any better."
Through the years, they bonded over similar interests. Christy attended the same school growing up, they enjoy the same activities, and they even have the same favorite color.
"There are a lot of little things that tie us together— she's almost a little mini me," Christy laughed.
It wasn't until about two years ago, Christy found they had more in common than she originally thought. Christy's father was diagnosed with cancer, a battle her mentee's father has been fighting for the past 10 years.
"I kept thinking, 'How am I going to do this?'", she explained. "[My mentee] is making life go on, and if she can do it, so can I."
Christy said she didn't share her struggle with her mentee, but she felt her mentee's strength as her father continued to fight for his life.
"She's better for me than I am for her," Christy said. "She's bubbly and bouncy— you wouldn't believe she's going through what she is."
Christy's father is now doing well, but she continues to support her mentee through her father's fight. The Bishop Heelan community also shows their encouragement by raising funds as her mentee's father continues treatments in Minnesota. Christy said her goal is for her mentee to stay positive through this tough time.
"This world can be a struggle, but if she can be the person she is now, it's worth every minute," Christy said.
Together, they're pouring their positive energy into projects for matches around the school. They're making bracelets for each TeamMates mentee and mentor. Christy said that one hour with her mentee a week has made a huge impact on her life.
"It's so life-changing," she said. "I would recommend it for anybody!"