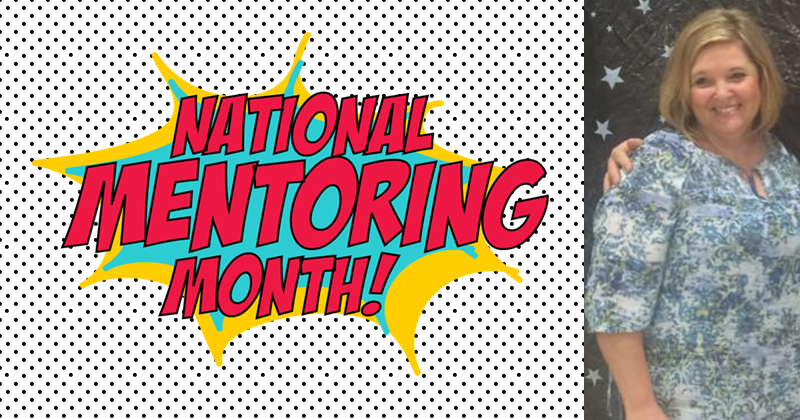 As a fourth grade teacher with Elmwood-Murdock schools, Cindy Backemeyer sees the need for mentors on a daily basis. She first met her mentee in the classroom.
"My mentee was actually my student," Cindy explained. "I wanted her to join TeamMates because I felt it would be good for her to interact with another adult, and we were randomly paired together."
Cindy's mentee was in fifth grade when they first started meeting. She said they were meant to be.
"Our personalities are very opposite," Cindy laughed. "I'm very boisterous and passionate, and my mentee is quiet, thoughtful and a deep thinker."
Together, Cindy and her mentee bring out another side in one another. Cindy said she helps her mentee break out of her shell, while her mentee teaches her to be a listener.
Now, Cindy's mentee is in 6th grade. They work as a team to overcome personal obstacles.
"We've learned there's power in being quiet, and there's a power in sticking up for yourself," she explained.
Cindy said her mentee has also blossomed into talented artist. They worked on a craft project for each person in her mentee's family, so that each person received a gift around the holidays.
"I am just so amazed at how her art has gone really well and her academics as well," Cindy beamed.
Next year, Cindy's mentee will be attending school in a different building, but she said they're going to make it work to continue meeting each week. Cindy also plans to support her mentee at her extracurricular events like track and cross country meets.
"We all have busy schedules, but I spend that hour with her, I never regret spending that time with her," Cindy explained. "It's as much as a gift for myself as it is for her."