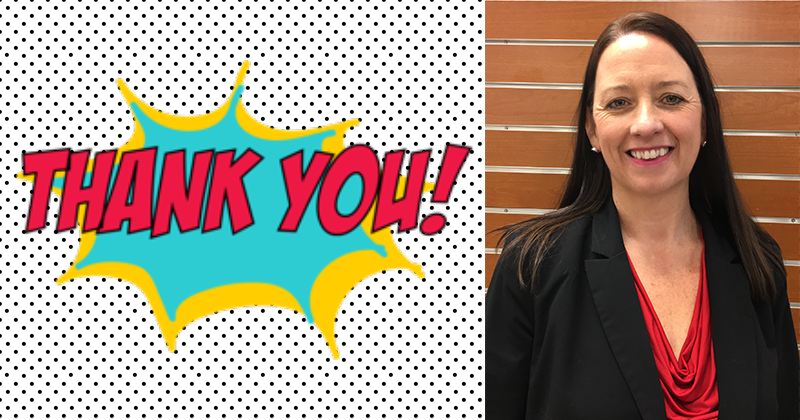 All it took for Jaci Pohl to become a mentor was 5 little words: You can make a difference.
Coming from a family of teachers, Jaci said she knew the need for mentors for youth in the schools. All she needed was a little reassurance that she could do a good job just by being herself.
"The coordinator at our school said I'd be a great mentor," she said. "That's all it took."
10 years ago, Jaci was matched with a 7th grader in Kearney Public Schools. She said that match was a lot of fun, but had it's challenges.
"She was wonderful, but she did not love school," Jaci said. "We kept her focused on getting to school every day."
Jaci and her first match stayed together through graduation. One of her favorite memories came from the annual TeamMates trip to the University of Nebraska Spring Game.
"On our way to the game, we walked through campus and talked about college," Jaci said. "It was a really beautiful day."
Now, Jaci is matched with a sophomore in Kearney. They've been together since her mentee was in 6th grade. Jaci said she is a joy to mentor.
"One thing I appreciate about her is she's conscious of her time," she said. "She wants to work on homework, and I think 'oh my gosh, you're amazing and so self-motivated!'."
Jaci's mentee dreams of going to college and becoming an engineer.
"It has been such a joy to see her continue to grow and become a focused young woman," she said.
Each year, the Kearney chapter sets up a gift-wrapping station at the mall as a fundraiser and match activity. Jaci worked with the chapter to help turn this into a job for her mentee, who has been struggling to find part-time work without a vehicle. With the help of the Kearney TeamMates board, Jaci's mentee worked as a student manager.
"She has very high standards for gift-wrapping," Jaci laughed. "She ran with the idea and was a wonderful manager, communicator, organizer and trainer."
Now, Jaci and her mentee talk about her future as an engineering leader or manager.
Jaci said her time with TeamMates has been incredibly valuable. If it weren't for that coordinator telling her she was right for the job, she said she may have never signed up.
"We need to help build the confidence of those around us," she said. "Tell future mentors that they would be a good mentor just by being themselves."