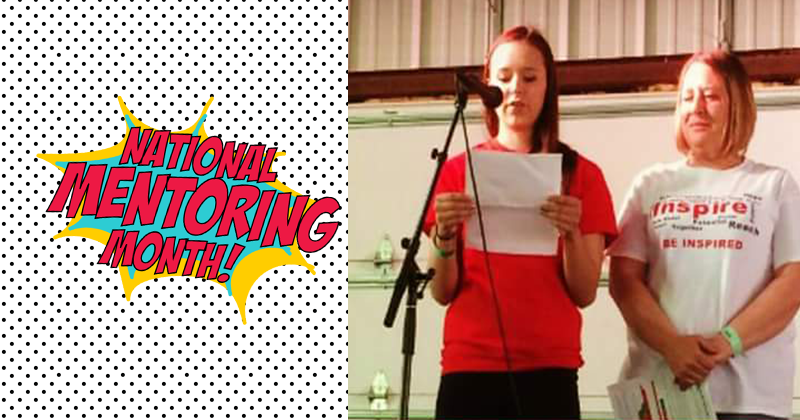 Michelle Morgan's TeamMates story is seven years in the making, and it's not coming to a close yet. She's mentored four mentees in the Ralston TeamMates chapter, and each of them have had one thing in common— all of their names start with the letter "M".
"We were destined to be together," she laughed.
Michelle's longest match lasted five years, and continues to be one of her strongest relationships. She and Maddie's friendship started in Biology class, and blossomed into a life-long bond.
"When she was 16, Maddie pulled out a roll of pictures from her purse," Michelle thought back. "It was a picture of baby. She said 'I'm pregnant'."
Michelle said she and Maddie had open and honest conversations about teenage pregnancy and her ability to raise a child on her own.
"This girl didn't miss a skip a beat of school," Michelle said. "She went all the way to term in her pregnancy, then went right back to school after Christmas break to graduate with honors and a CNA license."
As Michelle tells Maddie's story, she beams with pride. While raising a 3-year-old daughter, Maddie is making Dean's List and plans to move to UNMC for her LPN. Michelle also played a role in one of the most important days in Maddie's life.
"She got married in August, and I got to help plan her wedding," she said. "She's become like a daughter to me."
Michelle now mentors another "M" mentee, and doesn't plan to stop any time soon.
"What this program does for you as a mentor is profound," she explained. "You start to realize your qualities and how you can help somebody."