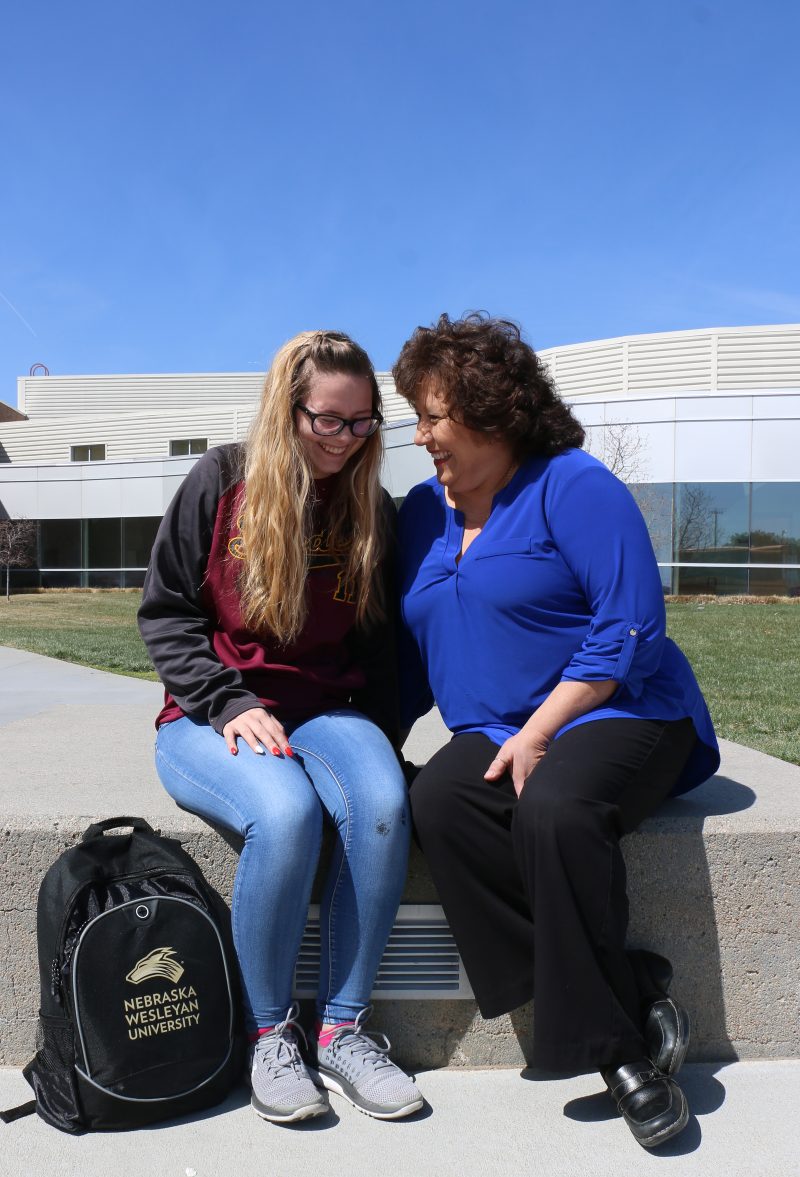 For Danielle, the thought of going to college once seemed like a far off battle.
"I didn't know how I was going to pay for it," she thought back.
Danielle graduated from high school in 2018 and was a mentee in the Gothenburg TeamMates chapter. She met her mentor, Bertha, during her freshman year of high school.
"Danielle is focused, strong-willed and when she has her mind set on something, it gets done," Bertha said.
Danielle had her mind set on getting a post-secondary education and becoming a teacher. She applied to different programs across the state, but she had her eyes on Nebraska Wesleyan University in Lincoln.
She got in, but there was one problem— money.
Danielle started looking in to scholarships, and saw TeamMates offers two scholarships to mentees hoping to attend Nebraska Wesleyan University. One scholarship offers $2,000-$10,000 and another pays full-tuition.
"I figured there are probably lots of children who are deserving, so I applied, but I didn't get my hopes up," Danielle said.
A few months later, she received a call that changed her life forever.
"I almost dropped the phone!" Danielle laughed. "I was bawling my eyes out, calling all of my family members, I was in shock."
Danielle was awarded full-tuition with the Nebraska Wesleyan TeamMates Access Scholarship.
"I felt a big relief to know that most of college was going to be paid for," she said.
Bertha was one of the first people Danielle called with the good news.
"I bawled," Bertha said. "I was so happy for her— she has worked so hard."
One of the requirements for the scholarship is to answer one of four essay questions. One of the questions asked about her life goals. Danielle said this one was easy.
"I said it's my goal to become a mentor for a kid like me someday," she said.
As Bertha holds back tears, she thinks back to the positive experience she and Danielle have shared.
"I hope she can grab somebody's hand and walk them in the right direction," Bertha said. "If she needs me to be there for her, I'll be there."
Danielle and Bertha still plan to keep in touch and continue their mentoring relationship through the TeamMates+ program. They said this experience has been a good journey for them.
"Thank you for being there for me," Danielle said to Bertha. "You've always had my back."