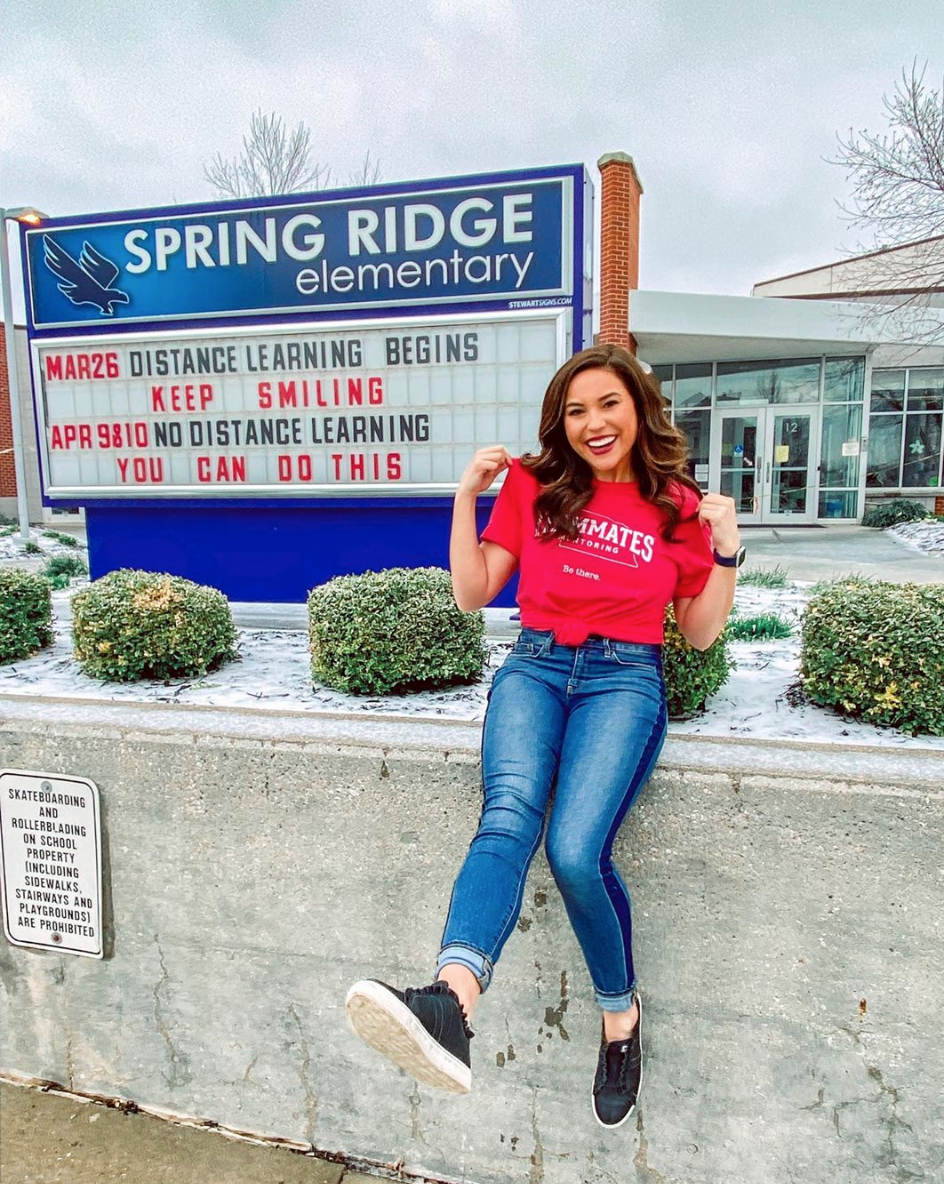 Morgan Holen is the reigning Miss Omaha. As a supporter of strengths-based mentoring, she's chosen to help raise awareness of the TeamMates Mentoring Program. We sat down with her to learn more about 2020's Miss Omaha and her commitment to mentoring!
Where did you grow up and go to school?



I grew up in Omaha, Nebraska and graduated from Elkhorn South High School.




Who was your mentor growing up?



I was blessed to grow up with a number of mentors who believed in me. One who sticks out from a young age is my dance teacher Miss Kitty. She owned and operated Kitty Lee Dance Studio which opened over 60 years ago. When I was growing up, I took acrobats from her which is essentially like doing the floor portion of gymnastics. Miss Kitty taught us difficult tricks and knew we were never going to get anything on the first try. She encouraged me to go for it and to fail trying instead of never doing. She had the perfect balance of discipline and compassion. It is because of Miss Kitty that I built the endurance and confidence to go for any goal I set my mind to. I credit her and the staff at Kitty Lee Dance Studio for my four years on the Husker Scarlets Dance Team.




What made you decide to compete for Miss Omaha?



I decided to compete for Miss Omaha at the age of three… or at least I believe I decided at the age of three. My mom was a Miss Omaha and Miss Nebraska so I grew up volunteering for and attending the competition from a very young age. The women in the Miss America Organization were and are my role models. They were talented, articulate, smart, and passionate about a cause so I wanted to be just like them. Once I reached my senior year of college, I decided to compete and knew I wanted to represent the city of Omaha. If I can provide even half the impact on someone else the way the women did for me growing up, I will have done my job.

Tell us about your platform. Why did you choose it?


Throughout my life I have been blessed with a number of mentors. Upon my freshman year of college I interviewed for a mentoring organization on campus called NHRI Leadership Mentoring. I was assigned to meet weekly with a 7th grade girl in Lincoln Public Schools. Through this program I was able to identify her strengths through Gallup's CliftonStrengths. My experience in mentoring along with my love of strengths led me to my platform which is

Lead With Your Strengths: The Power of Strengths-Based

Mentoring

. While I am an advocate for all mentoring, I have a special place in my heart for strengths-based. My passion to learn more about strengths drove me to become a Gallup-Certified Strengths Coach. Through my work serving Omaha I recruit mentors, teach and develop ways for people to understand their strengths, and advocate for the mission of fueling what is right with people!




Why do you support TeamMates?


I support TeamMates because I believe in Tom Osborne's initial vision in the work of mentoring. I would not be who I am without the countless mentors who poured into me growing up. They gave me a safe space to learn, grow, and solidify who I am. The mission of TeamMates is to inspire youth to reach their full potential through mentoring. I cannot imagine a more worthwhile cause to advocate and dedicate my year of service to.





What are your plans for the future (career, goals, school, etc.)?


In May I graduated from the University of Nebraska-Lincoln double majoring in Broadcast Journalism and Advertising/Public Relations with minors in Leadership and Communication. In the fall I plan to continue my education at UNL by pursuing my Masters in Business Administration. In the future I hope to utilize my training in strengths to transform teams, businesses, schools and communities.






Why do you think people should support mentoring, specifically in this time of uncertainty?
 Now more than ever people are yearning for authentic connection. In the midst of a pandemic, political unrest, social justice issues and fear of the unknown, people need someone they can trust to listen to them. A vast majority of research behind mentoring is recorded through face-to-face communication. Although the world of digital mentoring is unmarked territory, it is in times such as this where students need the most guidance and support. Adults are facing times of ambiguity and uncertainty, but we so often forget how the circumstances can affect a child. Even if a mentor meets with a mentee online for one hour a week, that is one hour more of a consistent and dependable relationship.
Keep up with Morgan by following her on Instagram!