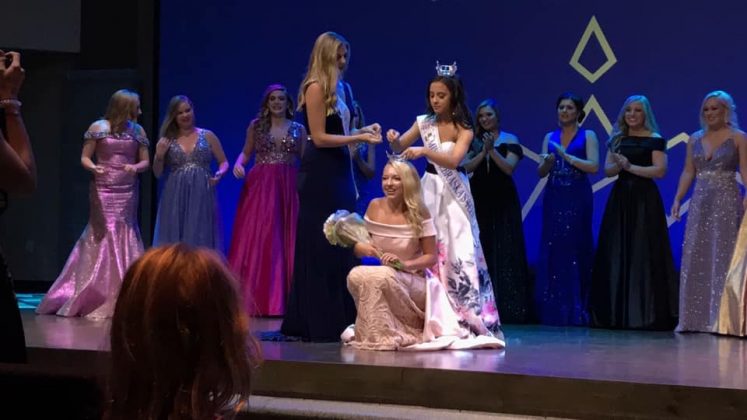 Addilyn Wilson's work as Swedish Days Outstanding Teen is a personal one. The ninth grader from Hershey, NE chose to promote the TeamMates Mentoring Program.
"TeamMates has held a special piece of my heart since 2015 when I received my mentor," Addilyn explained.
Addilyn said she and her mentor, Karen, had an instant connection— Miss Rodeo Nebraska. Karen is a board member for the organization and the Miss Rodeo America Association.
Karen has been an extra supporter for Addilyn as she works to achieve her dreams. Addilyn said Karen helped her prepare for tests, gave her pageant advice, and cheered her on at dance recitals.
"Being a part of TeamMates has made me stronger as a speaker, and to be confident when talking with new people," Addilyn said.
She is now using those skills to promote TeamMates in her community. Right now, Hershey Public Schools has more than 110 matches. Addilyn said she hopes to inspire more people to become mentors in her community as well as others.
"By being a local and state titleholder, I have the opportunity to speak about my platform to many communities," she explained. "Mentoring has proven that kids who have a mentor improved their school attendance, have fewer behavioral problems, and do better in school."
Part of her promotion of TeamMates is personally interacting with people. She hopes to stop the stigma that mentoring programs are only for one type or set of students. TeamMates specifically believes in impacting all children.
"Every student needs an adult to believe in them and encourage them to be their best," Addilyn said.
Addilyn comes from a family of mentoring. Both of her parents are TeamMates mentors and her brother is a mentee. Her sister, who is a fourth grader, is waiting for a mentor right now.
"My motto is 'you don't have to be perfect to be amazing'," Addilyn said.
That is so true, Addilyn. Thank you for being there for TeamMates in your community.