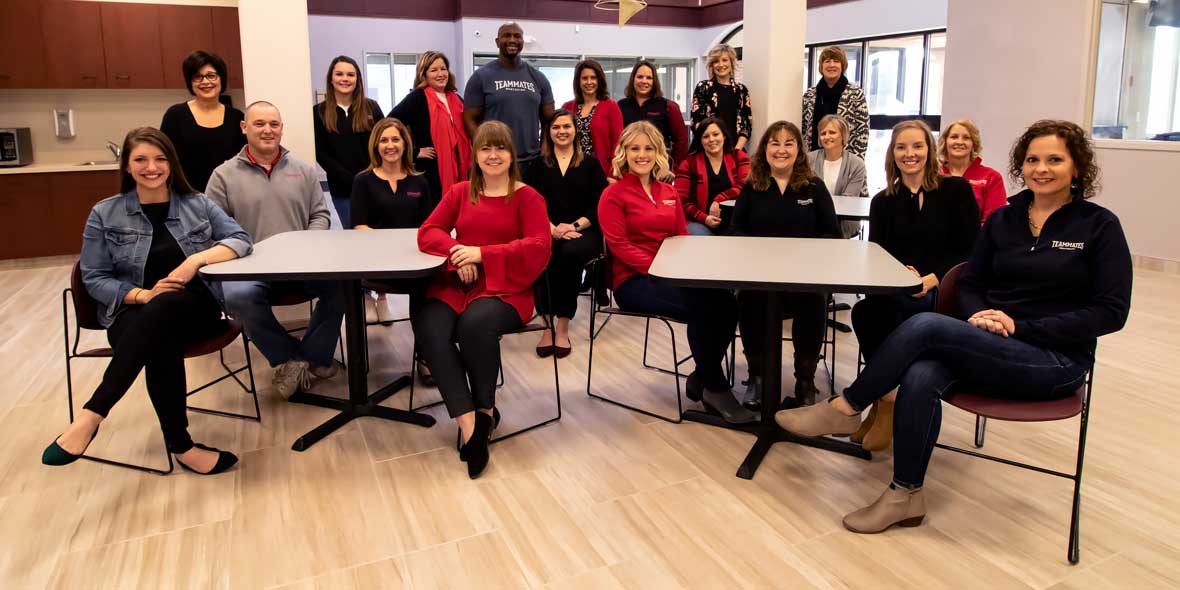 Recruitment and Partnerships Coordinator Job Description
Reports to: Development Director, TeamMates Mentoring Program
Location: Omaha, NE
Basic Function and Responsibility:  A position focused on building relationships with partners in the Omaha area in support of mentor recruitment and fundraising efforts for the TeamMates chapters in metro Omaha and Southwest Iowa.
Qualifications: Bachelor's or Master's Degree in business, education, public administration or related field preferred.
Must have passion for youth, education and community.
3-5 years of experience in a position focused on long-term relationship-building, project management and customer service.
Experience serving on or working with volunteer boards of directors.
Key Skills:
Excellent verbal and written communication skills;
Ability to work collaboratively with leadership in local chapters, businesses and schools;
Strong skills in project management;
Technical skills with the computer including Microsoft Office and e-mail;
Positivity, confidentiality and professionalism.
Duties and Responsibilities: Work collaboratively with the local chapter boards of directors and program coordinators, as well as the TeamMates Central Office team, to complete the following responsibilities:
Volunteer Recruitment
With the support of the TeamMates Development Team, Program Team and local chapter boards, establish annual volunteer recruitment targets to be achieved and develop plans to achieve these goals.
Recruit new adult volunteer mentors for students in the Omaha Metro area by building relationships and engaging with local community groups, corporate partners and chapter board members.
Stewardship, Funding and Relationship Development
Establish plans to secure annual and multi-year funding needs and prepare stewardship and cultivation plans with the support of the TeamMates Development Team, Regional Coordinator and local chapter boards.
Identify, cultivate and steward new and existing donor relationships supporting the TeamMates program within the Omaha Metro area. Secure funding to support chapter operating, TeamMates Central Office and scholarship needs through new and existing donor relationships.
Project Management and Reporting
Lead chapter boards to achieve established targets for securing funding and reaching mentor recruitment goals.
Regularly analyze efforts and report on key metrics of success and challenge to the TeamMates Leadership Team and Boards of Directors.
Working Conditions: This position is located in Omaha, NE and requires the regular ability to travel to meetings across the Omaha area.  Periodic evening and weekend work is required.  Occasional regional travel and overnight travel are required.  Must have a valid driver's license and proof of liability insurance.
To apply, please send cover letter, resume, and references to Gayle Norris at gnorris@teammates.org.