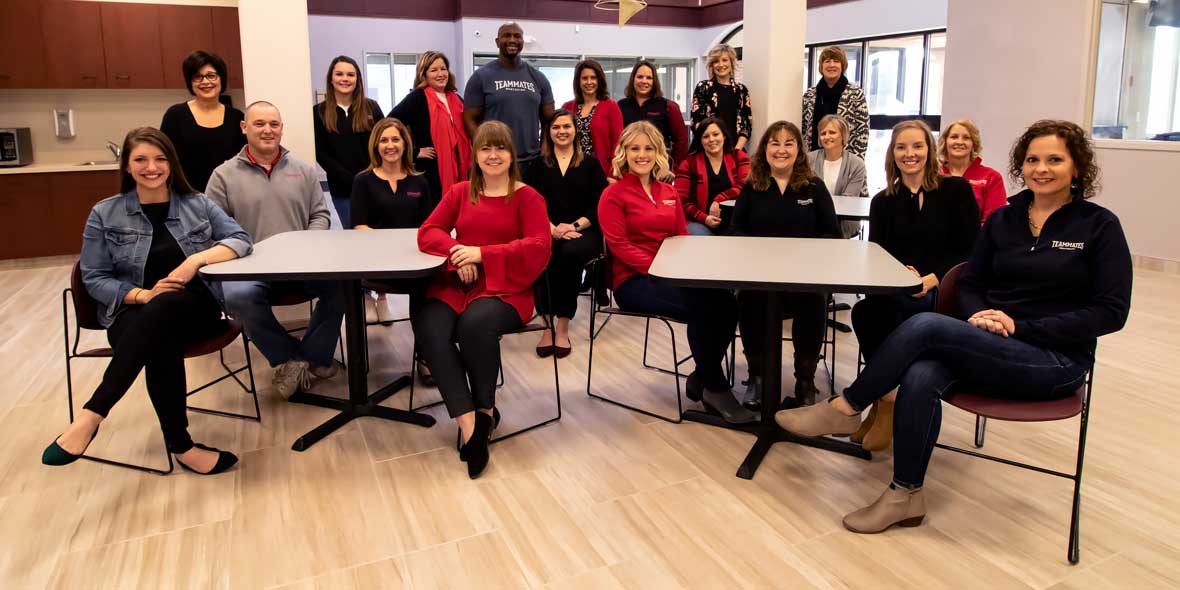 Join this team of "heart" workers!
Screening Specialist Job Description
Basic Function and Responsibility:  An administrative position in the TeamMates Mentoring Program to provide screening and customer service for TeamMates Chapters.  This position reports to Risk Manager.
Qualifications: Associate's or Bachelor's Degree in social services, business, education, public administration, or related field.
Must have passion for youth, education and community
Ability to maintain confidentiality and high ethical standard
Knowledge of the TeamMates Policies and Procedures
Ability to pass criminal background check
Key Skills:
Strong organizational and administrative skills
Data entry and customer service
Ability to work collaboratively with fellow staff members
Strong computer skills including use of Microsoft Word, Excel, Power Point, and e-mail
Effective decision making and problem-solving skills
Effective oral and written communication skills and active listening skills
Ability to handle multiple tasks efficiently and organize work to meet deadlines
Duties and Responsibilities:  Work collaboratively with the Screening Team, Regional Coordinators, and Central office employees to support all TeamMates chapters.
Represent TeamMates throughout the entire program;
Process volunteer applications including mentors, board members, program coordinators and all other volunteers;
Complete high-quality reference checks via e-mail and by telephone;
Process background checks through One Source Background Check Company;
Work collaboratively with Chapters to facilitate renewal background checks
Ensure accuracy of data entry and implementation of all records and updates in Civicore
Provide screening and overall technical support regarding civicore management and data upkeep for Regional Coordinators and Program Coordinators
Facilitate exchange of information between Regional Coordinators and TeamMates Central Office
Respond and resolve Chapter concerns via e-mail and by phone and route Chapters to appropriate resources
Work effectively with the Screening staff to provide efficient, effective work practices and processes for all chapters;
Other duties as assigned
Working Conditions:  Ability to work at computer 8 hours per day at our La Vista, NE TeamMates office location.
Please send the following to Gayle Norris at gnorris@teammates.org by July 1.
Cover letter
Resume
Three references