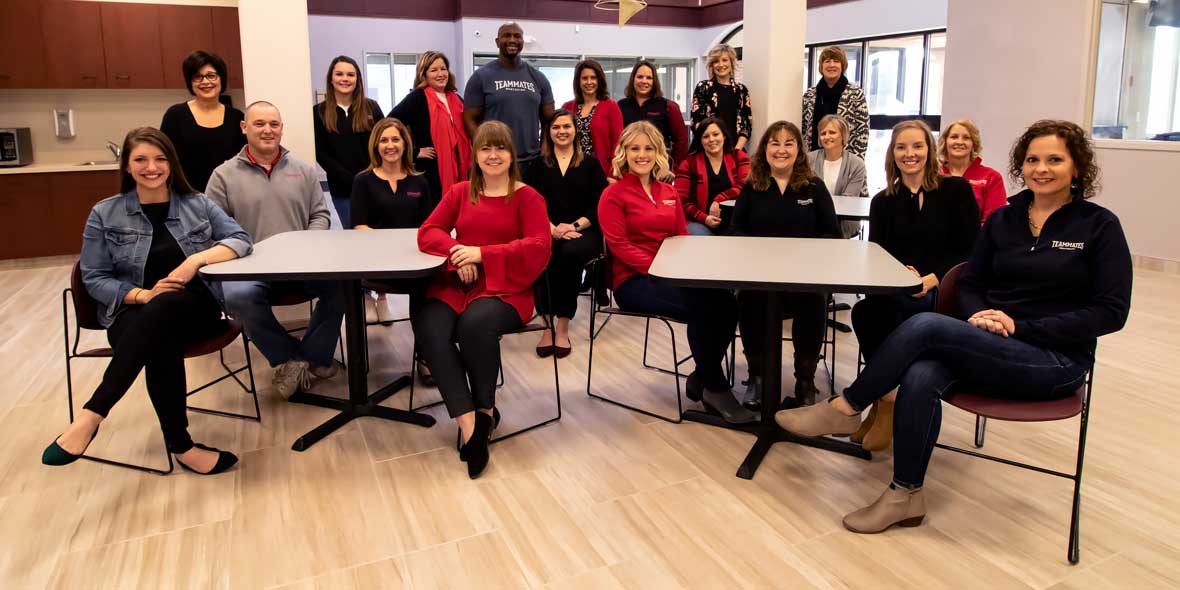 Location: TeamMates Central Office – Omaha Location
Basic Function and Responsibility: An administrative position in the TeamMates Mentoring Program to provide expertise in the training, support, and retention for the Omaha Metro area and southwestern Iowa.
Qualifications: Bachelor's or Master's Degree in business, education, public administration, or related field.
Must have passion for youth, education and community.
Experience in developing and delivering training and support resources.
Key Skills:
Excellent organizational and communication skills;
Ability to work collaboratively with TeamMates staff, leadership in local chapters, and community partners;
Train the trainer presentation and teaching skills;
Ability to write, synthesize, and edit research to produce manuals and resources for trainers and mentors;
Technical skills including Microsoft Office, email, and digital communication software;
Confidentiality, positivity, and professionalism.
Duties and Responsibilities: Work collaboratively with Training & Match Support Coordinator and Regional Coordinator to provide training and match support for the Omaha Metro area and southwestern Iowa.
Collaborate with Omaha Metro and southwestern Iowa Program Coordinators to train and support building coordinators;
Assist local coordinators in developing Omaha Metro-specific training opportunities for their chapters;
Coach Omaha Metro Program and southwestern Iowa Coordinators to improve the quality of new and renewal mentor trainings;
Develop resources for match support in accordance with the Elements of Effective Practice;
Partner with community agencies and experts to make additional resources available to Omaha Metro and southwestern Iowa chapters;
Create and provide Mentor Academies for Omaha Metro and southwestern Iowa chapters;
Assist with post-secondary support and career readiness training in the Omaha Metro area and southwestern Iowa;
Work collaboratively to ensure standards for training and match support are upheld;
Serve on one or more strategic initiatives or standing committees;
Analyze data to measure training, retention, and support metrics;
Other duties as assigned.
Working Conditions: The ability to travel to support local chapters. The ability to work a flexible schedule as needed. The ability to work at a desk and in front of a computer.
To apply, send your cover letter, resume and references to Gayle Norris at gnorris@teammates.org