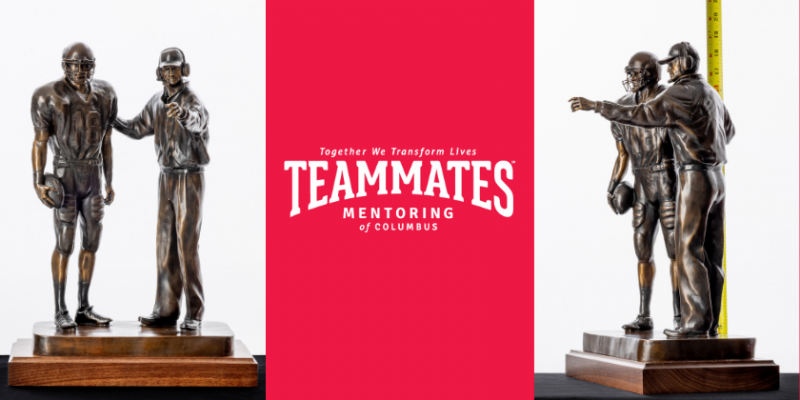 Columbus sculptor, Fred Hoppe, has created a quarter-size bronze copy of his original life-size sculpture of Tom Osborne and Brook Berringer. The profit from the sales of the replicas will benefit the Columbus TeamMates Chapter for post-secondary scholarships.
The original Osborne/Berringer sculpture stands outside of the north side of UNL's Memorial Stadium and is reported to be one of the most photographed subjects in Nebraska's history.
In 1994, Brook Berringer replaced the injured Tommie Frazier for seven games, keeping the Husker's undefeated and setting up another National Championship season. Berringer lost his life in a plane crash on April 18, 1996, just two days before the NFL draft.
This limited-edition quarter-size sculpture is 18 inches tall, 10 inches wide and is attached to a walnut base. They can be purchased for $5,350.00 (which includes tax) by contacting Tricia Faust at the Columbus TeamMates office at 402-564-8326. Checks should be made payable to Fred Hoppe Studio and mailed to the TeamMates office at 3220 25th St., Columbus, NE 68601.