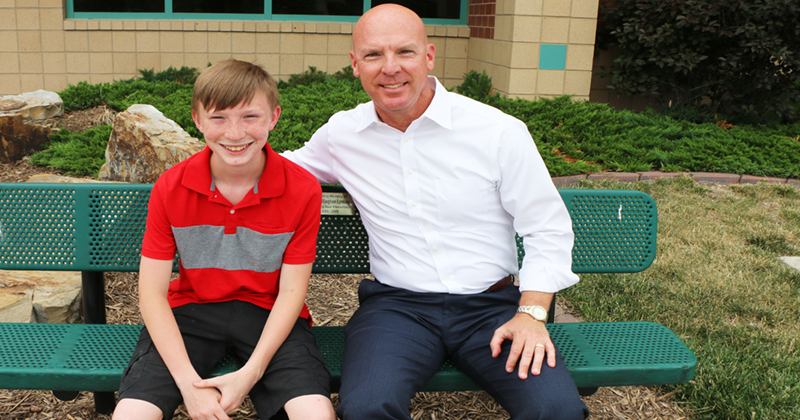 Preston Speece and Shawn are representing TeamMates at the Pinnacle Bank Championship as "Match Ambassadors". Click Here to learn more about the tournament.
Two words to sum up Preston and Shawn's five-year friendship: Be there.
"Thank you for trying to be there every week," Shawn said to Preston as he thought back on their time together.
Preston and Shawn were first matched in Omaha Public Schools when Shawn was in third grade.
"I was a little worried because I didn't really know him," Shawn explained. "But, after a little while, it was fun."
Preston said he was excited to meet his mentee for the first time.
"My first impression was, this is a bright young man," he said. "He's smart, mature beyond his age, outgoing and very easy to talk to."
Over the years, their relationship continued to grow. Shawn is now getting ready to start 8th grade.
"We would always play board games together," Shawn said. "We'd just play and have fun."
Preston said one of his favorite memories is from the TeamMates Day at the Omaha Zoo.
"They had just opened up something new, it might've been the elephants." he thought back. "Just being able to spend the time at the zoo was fun."
Through the ups and downs life has to offer, Shawn and Preston said they both agree that just simply being there for one another has been a blessing.
"We met 23 times this year, it was pretty awesome," Shawn smiled.
"He was always present, always open with me," Preston explained. "I appreciated him just letting me into his world and letting be a small part of it."