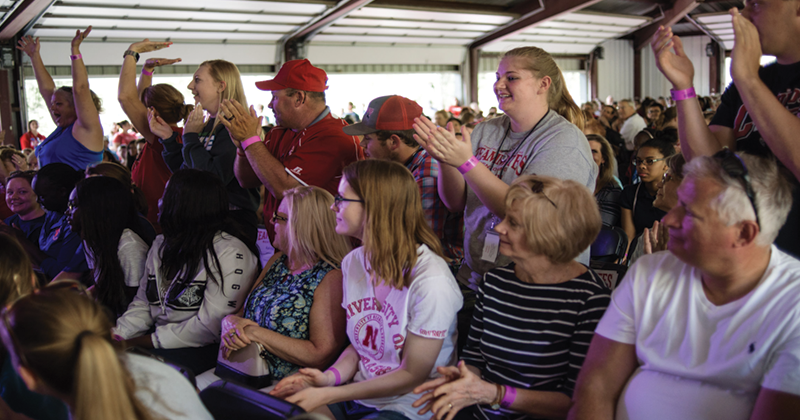 As the 2017-2018 academic year comes to a close, hundreds of TeamMates mentees are celebrating a major milestone in their mentoring relationship— graduating from high school.
"It is such a thrill to honor our 2018 TeamMates graduates," Sarah Waldman, TeamMates Mentoring Program's Executive Director said.
This year, 577 TeamMates students graduated from high school on time, and 162 received some sort of scholarship to help with their post-secondary education. TeamMates and its partners awarded over $3.7 million to mentees. That's almost $800 thousand more scholarships funds awarded than in 2017.
"We know that completing high school with a post-secondary plan is an important step in reaching your full potential," Waldman explained.
To receive a TeamMates scholarship, students must be matched with TeamMates mentor for at least two years. In 2018-2019, that criteria will change to three years. Each scholarship also has different eligibility requirements for students to receive an award. The amount given can range from about $1,000 to full tuition to a partnering post-secondary institution.
The TeamMates journey doesn't end at high school for many of the scholarship winners. Partnership scholarship recipients are required to participate in the TeamMates+ program while pursuing their post-secondary degree. TeamMates+ matches meet once a month during the academic year rather than once a week. Donor scholarship recipients are encouraged to participate, but not required.
"We are so proud of all of the TeamMates graduates, and their mentors, for achieving this significant accomplishment," Waldman said.
To learn more about TeamMates+ and scholarships, click here.