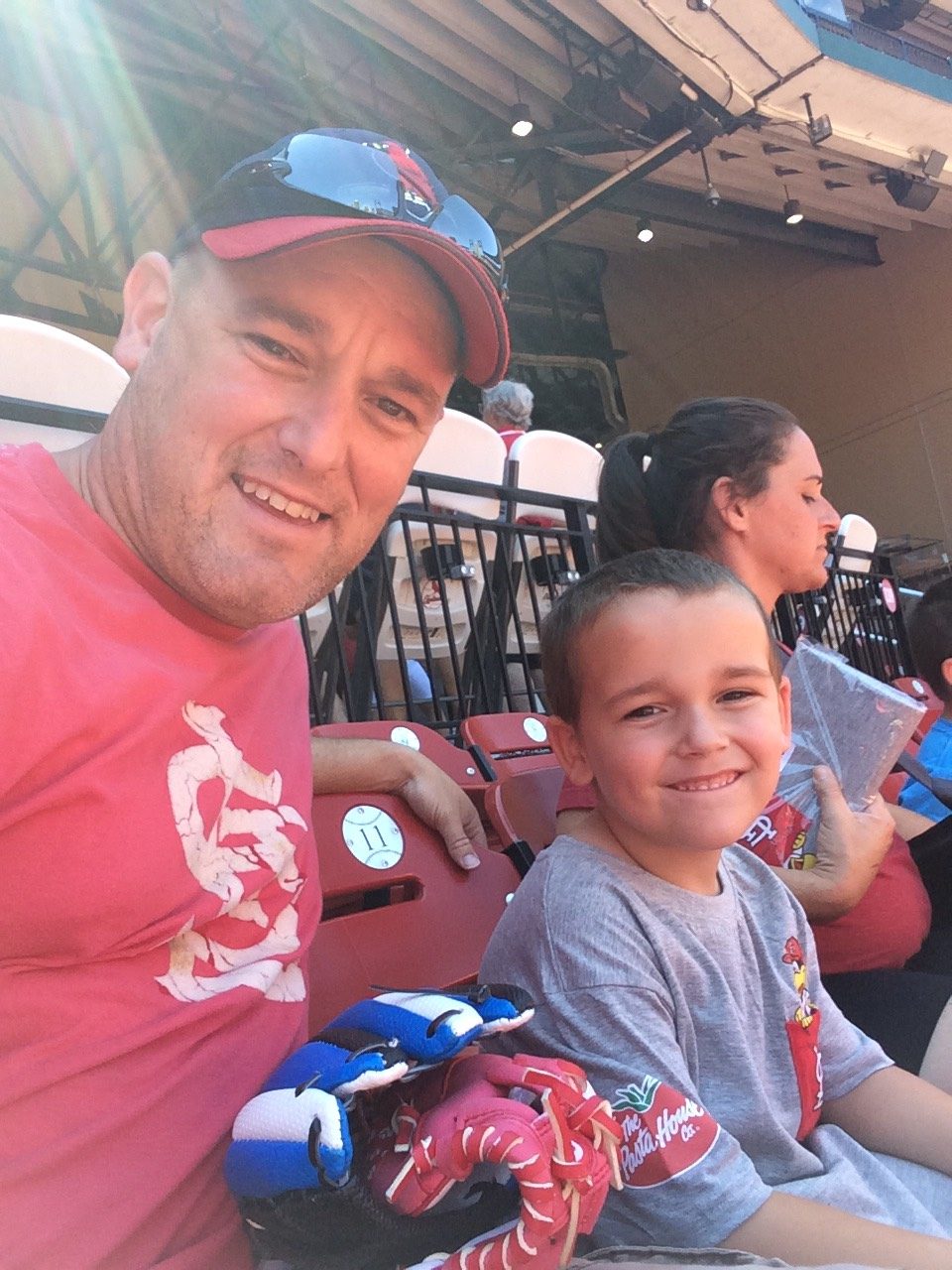 Jay started his new role with TeamMates in July 2017. Please join us in welcoming him to our team! 
Tell us a little bit about yourself. What are your hobbies or interests?
I live in Sioux City, IA with my wife Christy and three sons: Isaiah (5), Micah (4) and Elijah (2).  While there is not much free time with three little dudes running around the house, I do enjoy watching and talking and tweeting about sports.  I do help coach basketball, which is a real passion of mine, but I also officiate football and umpire baseball.  I am also a self-proclaimed history nerd, especially regarding the Civil War.  Lately I have read a lot about late 19th and early 20th century as well.   I can lose a lot of hours of my life with my nose in a good book!  I also enjoy traveling, exploring new places, visiting historical sites and, naturally, finding a ball game to go to wherever I can.
When did you first join TeamMates and why?
I first joined TeamMates in 2014.  TeamMates came to Sioux City to do a presentation to Heelan to get us to start a chapter, and I happened to be the only administrator in the system that was not out of town for Easter Break.  So, I heard the pitch, knew it was something we needed for our kids, and became the program coordinator and started up our chapter.  After seeing the great impact it had on Bishop Heelan, I knew that TeamMates was something I wanted to let others know about and that I wanted to continue to be a part of.
Where do you live?
Sioux City, Iowa
What are you most excited for in your new role?
First of all, to meet all the great people involved with TeamMates at the local levels.  So many are volunteers that just want to help kids, and it is such a positive vibe every time I meet with them.  Second, I want to spread the great things that TeamMates is doing around the state of Iowa.  There are so many places I think TeamMates can grow and I am excited to see what lies ahead.
What do you want future chapters in Iowa to know about TeamMates?

It is not a "Nebraska" thing
That all students deserve a caring adult in their lives and a cheerleader at school. And TeamMates is a great way to make that possible for all children!
It is for everyone, not just at risk or "troubled" kids!
TeamMates has been around for 25 years and has a proven model. It is not just a flash in the pan or the next big thing, we are here to stay and continue to positively impact youth through mentoring!
Serious question: Who do you root for? Huskers or Hawkeyes?
HAWKEYES!!!