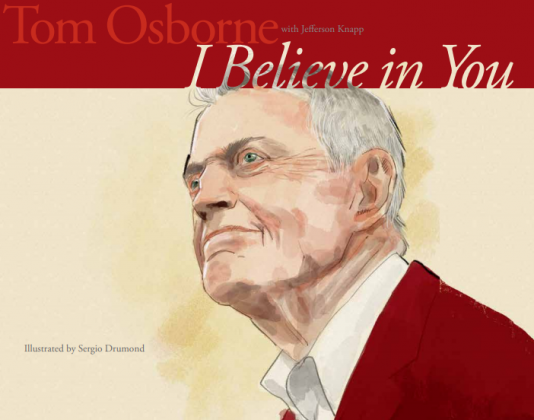 Kraken Books, Ltd. is publishing a children's book with three-time National Champion and former Nebraska Cornhuskers football coach Tom Osborne.
I BELIEVE IN YOU offers a message to children dealing with struggles and hardship in these difficult days by focusing on Coach Osborne's faith, life lessons and principles he practiced during his thirty-six years of coaching.
This book will serve not only as an encouraging tool for children, but as a collector's item to Husker fans of all ages.
Tom Osborne's royalties from I BELIEVE IN YOU will go to the TeamMates Mentoring Program, founded in 1991 by Tom and his wife Nancy, to expand its outreach to youth around the nation.
A first print of 5,000 copies are now available for pre-order through December 5th. If pre-orders exceed 5,000 copies, the additional will be added on so no customers will miss out. Orders will be delivered the month of February, 2021. To pre-order, please visit www.krakenbooks.com or call Kraken Books, Ltd. at (316) 308-6945.