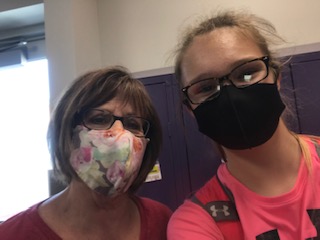 As students start filing back into school in Wausa, Nebraska, many continue to wait for a TeamMates mentor.
"I want a mentor so they can help me with problems, can have fun with them, and you can do activities such as games, sports and really anything you want!" one student said.
TeamMates of Wausa currently has 21 students between 5th and 12th grades with a TeamMates mentor. The local program's goal is to give every child in those age ranges an extra adult friend to rely on and simply be there for them. The district is home to about 250 students PK-12th grades.
Mentors and mentees meet once a week during the academic year to play board games, work on a project, or just talk. This form of school-based mentoring is important now more than ever. Research shows that social isolation and loneliness have been linked to many physical and mental health problems in youth. During the pandemic, 80% of children under the age of 18 reported those feelings.
It takes a village to raise a child. If you're in the Wausa area, please consider strengthening the community by becoming a TeamMates mentor. Click here to apply today or join Recruitment Coordinator, Hannah Miller, for a quick 30-minute meeting to learn how you can be there for a student.