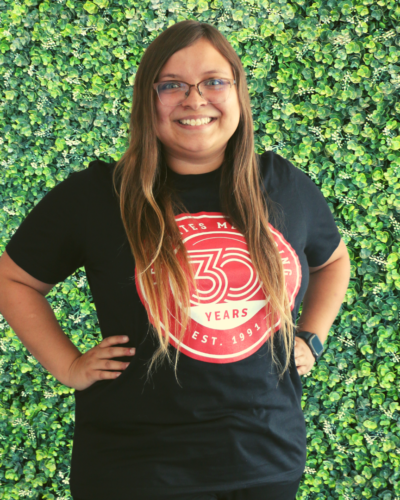 I would describe my role as challenging, yet rewarding.
Top 5 Strengths:
Restorative, Communication, WOO, Empathy, Harmony
Favorite Podcast, Band, Playlist or video:
My favorite playlist at the moment is my "Summer Songs" playlist. I need to create my "Fall Songs" playlist soon!
Favorite subject in school:
My favorite subjects in school were recess and lunch! 😊 Just kidding, it was definitely my English classes.
What was your dream job when you were a kid?:
My dream job when I was a kid was either a softball player or a veterinarian.
Who was your mentor:
My mentor was my older cousin growing up.
Favorite place in the world:
My favorite place in the world is at home with my cats.