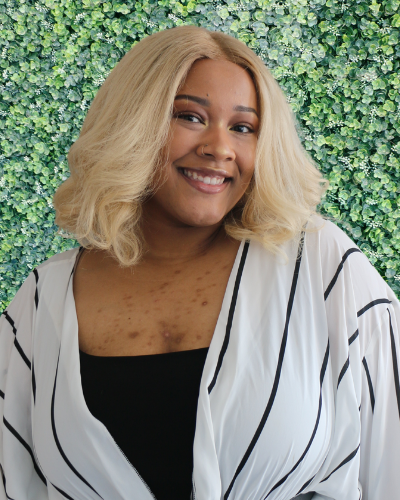 My job as Development Coordinator is to assist or Director of Development with special projects and ensure that all of our donations are properly handled and recorded in the system. 

Top 5 Strengths:
Restorative, Input, Achiever, Empathy, Learner
Favorite Podcast, Band, Playlist or video:
My absolute favorite podcast is the Read. Listening to Crissle and Kid Fury is a bit of joy in my day.
Favorite subject in school:
My favorite subjects were English and History. I love to read and learn.
What was your dream job when you were a kid?:
I always dreamed of being an Attorney (and a mom. With my twins Michelle and Kelly 😊)
Where did you go to college?:
Howard University
Who was your mentor:
I have never truly had a mentor. I have been blessed to be in programs that guided me to where I am today.
Favorite place in the world:
Either in my bed or on my couch cuddled in my burrito blanket with my kindle.