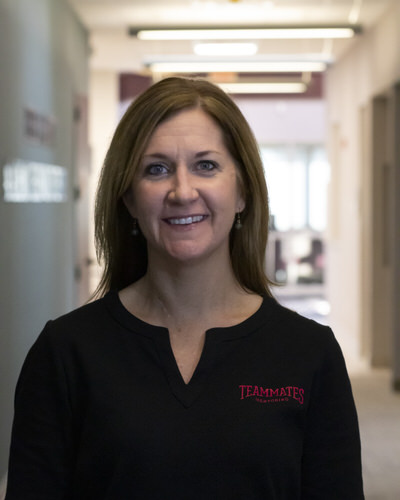 My primary goal is to create a meaningful training experience for new mentors and develop strategy to support matches throughout the mentoring journey.
Top 5 Strengths:
Input, Communication, Strategic, Woo, Empathy
Favorite Podcast, Band, Playlist or video:
Podcast: Meaningful Conversations with Maria Shriver
Favorite Band: Rolling Stones
Favorite Playlist: those individual homemade gems from my cd and cassette archives
Favorite Video: Marcel the Shell
Favorite subject in school:
BAND!
What was your dream job when you were a kid?:
a lawyer
Where did you go to college?:
Doane College
Who was your mentor:
I'm very grateful to have many mentors in my life. One, in particular, is Gigi Inness, who initially trained me as a TeamMates mentor.
Favorite place in the world:
Grand Lake, CO