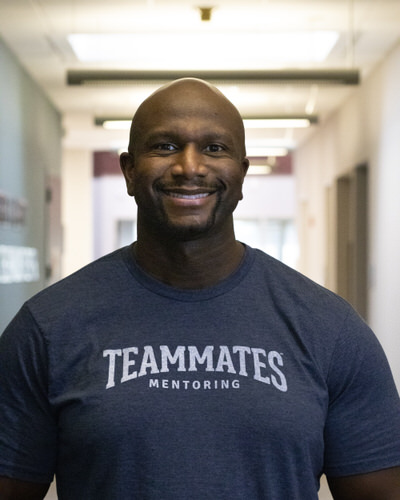 As the Program Director, I consider myself providing 'Direction' for the Program. My job is to oversee all of our TeamMates Chapters, the Training & Match Support, Application & Screening process, Scholarships, and our TeamMates+ Mentoring Program which support our mentees pursuing a post-secondary education. I don't consider this as a job but more as a hobby because I LOVE what I do every single day!
Top 5 Strengths:
Achiever, Focus, Discipline, Strategic, Learner
Favorite Podcast, Band, Playlist or video:
Band: Hip Hop music; Drake
Video: Justin Bieber – 'Sorry'
Favorite subject in school:
English
What was your dream job when you were a kid?:
A professional football, basketball or baseball player. And then become a lawyer to help people.
Where did you go to college?:
The University of Nebraska in Lincoln, NE
Who was your mentor:
Chris Bubak with FCA (Fellowship of Christian Athletes) and Aaron Davis who is a Motivational Speaker.
Favorite place in the world:
Las Vegas, Nevada