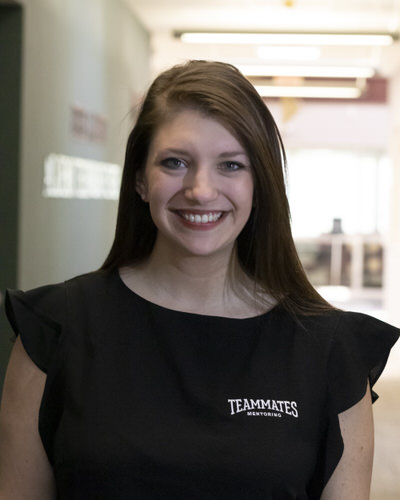 I am a professional hype-woman. My job is to promote the wonderful things TeamMates is doing for the young people across our program.
Top 5 Strengths:
Positivity, Woo, Activator, Restorative, Empathy
Favorite Podcast, Band, Playlist or video:
Band: Beyonce and Parachute
Podcast(s): Dax Shephard's "Armchair Expert" and Anna Faris' "Unqualified".
Favorite subject in school:
English and Band
What was your dream job when you were a kid?:
A teacher, astronaut or journalist
Where did you go to college?:
I studied Broadcast Communications at Westminster College in New Wilmington, PA
Who was your mentor:
Mr. Citta- Band Teacher, Mr. Weaver- Broadcasting professor, Rod Fowler
Favorite place in the world:
Salzburg, Austria