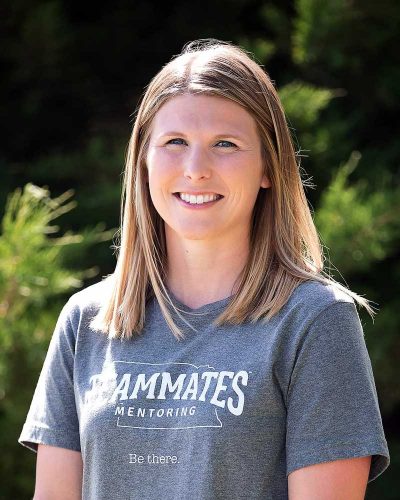 I work closely with the Regional Coordinator team to help ensure that every TeamMates chapter is provided with the support and resources they need to achieve success and growth.
Top 5 Strengths:
Learner, Deliberative, Individualization, Input, Developer
Favorite Podcast, Band, Playlist or video:
Podcast: Unlocking Us with Brene Brown, For the Love with Jen Hatmaker, and of course Genn & Millie with our own Ally and Tess!
Band: The Goo Goo Dolls
Favorite subject in school:
English
What did you want to be when you grow up when you were a kid?:
I thought I wanted to be a veterinarian because I love animals and was pretty good at science, but then in high school I couldn't bring myself to dissect a cat!
Where did you go to college?:
I received both my bachelor's and master's degrees from the University of Nebraska at Kearney.
Who was your mentor:
Mr. Roger Lauhead, my high school basketball coach. He saw leadership potential in me before I recognized it in myself, and he always encouraged and believed in me. His favorite saying was "You miss every shot you don't take," which I still think about today.
Favorite place in the world:
Any place where I can be out in nature.