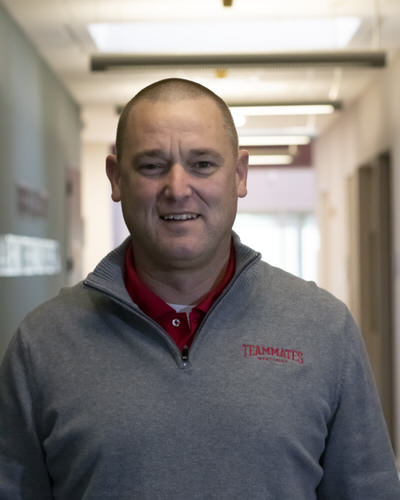 My job is to support the chapters in Iowa and help them make and sustain great matches. I also am responsible for growing TeamMates in Iowa and becoming a larger presence in the Hawkeye State.
Top 5 Strengths:
Context, Achiever, Learner, Developer, Includer
Favorite Podcast, Band, Playlist or video:
Podcast – Hardcore History or The Rewatchables
Band – Zach Brown Band
Favorite subject in school:
History
What was your dream job when you were a kid?:
Center Fielder for the St. Louis Cardinals
Where did you go to college?:
BA – Northwestern College in Orange City, IA
MS – Drake University in Des Moines, IA
Who was your mentor:
Todd Barry, my college basketball coach
Favorite place in the world:
Any gym in Small Town Anyplace, USA.