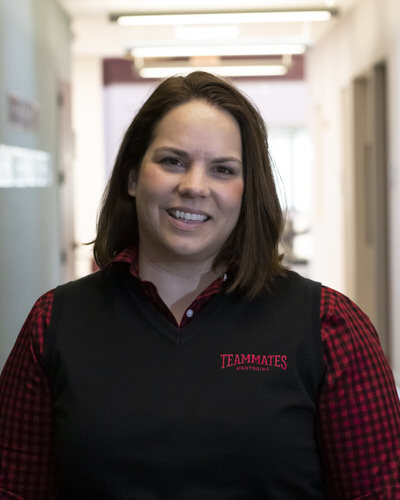 I lead the team that supports chapters in fundraising, mentor recruitment and training to achieve the TeamMates mission and vision.
Top 5 Strengths:
Empathy, Adaptability, Input, Developer, Ideation
Favorite Podcast, Band, Playlist or video:
Favorite Band: Better Than Ezra
Favorite subject in school:
I loved Psychology and Consumer Behavior classes
What was your dream job when you were a kid?:
a lawyer
Where did you go to college?:
UNO
Who was your mentor:
I've had many, but one of my favorites was a college professor who helped me by asking "does that choice align with the ways you want to change the world?" when I was faced with a tough decision.
Favorite place in the world:
A sunny spot on a coffee shop patio with a good book or a good friend.