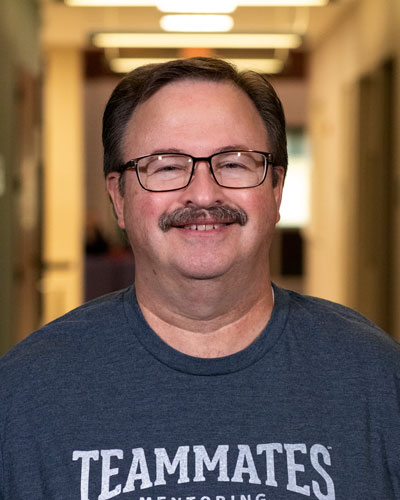 I work with Program Coordinators & Boards providing service leadership to assist them with their respective chapters. My goal is supporting each chapter as they grow by guiding them to make successful mentor/mentee matches.
Top 5 Strengths:
Positivity
Developer
Harmony
Input
Woo
Favorite Podcast, Band, Playlist or video:
Band: Widespread Panic, The Beatles, and a dose of John Prine
Favorite Songs: Ain't Life Grand by Widespread Panic, C Brown by Widespread Panic
Playlists: Shuffling my iPod or Spotify
Podcast(s): Sir Ken Robinson – "Do Schools Kill Creativity?"
Favorite subject in school:
History & Government
What did you want to be when you grow up when you were a kid?:
Play Shortstop for the Minnesota Twins, but after I "grew up" and started college I wanted to be a teacher/coach.