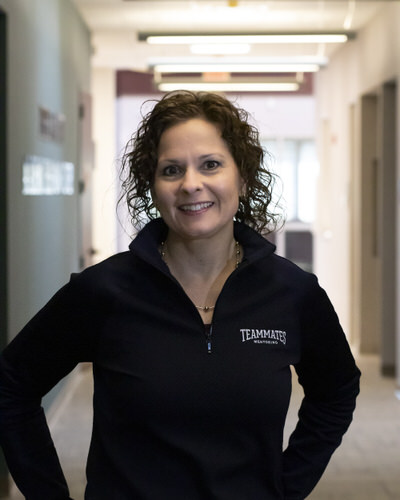 I oversee the application and screening processes for all our TeamMates Chapters, updating procedures as needed to ensure consistent and efficient methods. I review any applications that are outside of our normal approval guidelines. I also monitor and help manage risk by working closely with our Regional Coordinators to ensure policies and procedures are followed program-wide within our individual matches and for chapter events, and also maintain proper documentation of follow-up.
Top 5 Strengths:
Connectedness, Responsibility, Harmony, Empathy, Developer
Favorite Podcast, Band, Playlist or video:
I like nearly all types of music, but gravitate to 70's and 80's.
Favorite subject in school:
English/Literature
What was your dream job when you were a kid?:
Teacher
Where did you go to college?:
Wayne State College
Who was your mentor:
My Dad provided an excellent example of sacrifice, work ethic, and how to read others. He has always believed in me and supported me. He has a silly side and gives awesome hugs.
Favorite place in the world:
Anywhere warm and sunny, preferably with my family 😊