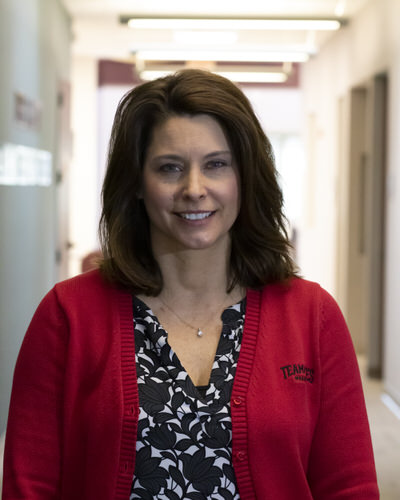 I am the chief vision caster and protector of our culture. The most important thing I do is to ensure we continuously make progress against our long-term strategy and that we operate consistently with our core values.
Top 5 Strengths:
Strategic, Maximizer, Achiever, Competition, Individualization
Favorite Podcast, Band, Playlist or video:
My favorite Podcasts are Genn and Millie and Beyond the Impact, of course!!! I also enjoy Freakonomics Radio, Ted Talks, and Stuff You Should Know.
Favorite subject in school:
Science. I loved Chemistry and Physics in high school and took extra science courses that I didn't even need for my major in college, just because I enjoyed them.
What was your dream job when you were a kid?:
A lawyer. Seriously, I told my parents this in the 4th grade and never even considered anything else. Once I finished school, I practiced law for a while but then moved on to different roles as I discovered other things I enjoy doing. I am grateful for the opportunities I have had to use my education and strengths in different ways.
Where did you go to college?:
UNO and Creighton Law School
Who was your mentor:
I have had so many, but one I think of often is Fran. She helped me learn so much as a young lawyer. She encouraged me, pushed me, had my back and was an incredible champion.
Favorite place in the world:
Anywhere with my family