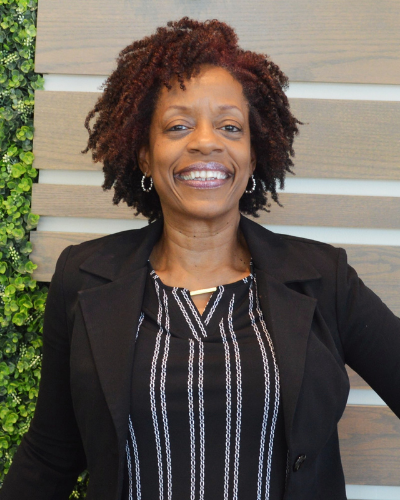 I would describe my role as building and maintaining strong and vibrant relationships
with school personnel, companies, and organizations throughout the metro regional
area so that powerful and meaningful mentor and mentee relationships can evolve.
Top 5 Strengths:
Achiever – Relator – Strategic – Belief – Responsibility
Favorite Podcast, Band, Playlist or video:
CeCe Winans is one of my favorite gospel singers
Favorite subject in school:
I am a life-long learner and am forever schooling myself. Any subject that allows me to create, it becomes my new favorite for the day.
What did you want to be when you grow up when you were a kid?:
To be successful and happy in whatever career I embarked upon.
Where did you go to college?:
University of Nebraska Omaha and Bellevue University
Who was your mentor:
My mother was my mentor.
Favorite place in the world:
My favorite place in the world is in a space where I am most helpful to others and being with my family.