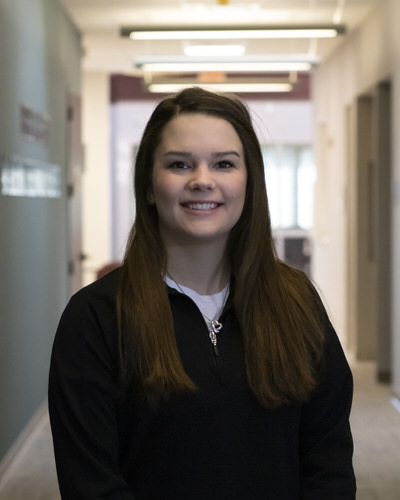 My job is managing Special Events for fundraising and "friend raising". I love people and planning Events so this job is the perfect fit. I am able to use my past TeamMates Mentee experience to give a unique perspective on the Program.
Top 5 Strengths:
Woo, Communication, Individualization, Strategic, Positivity
Favorite Podcast, Band, Playlist or video:
My favorite Ted Talk is Everyday Leadership by Drew Dudley.
Favorite subject in school:
My favorite subject in College was my Scuba Diving Class. I was short on elective credits, so I had to fill my schedule.
What was your dream job when you were a kid?:
Growing up I wanted to be a veterinarian because I love animals. Turns out I don't like cutting the cute animals open, so I wasn't cut out to be a veterinarian. Plus, I am really scared of snakes.
Where did you go to college?:
I graduated from the University of Nebraska – Lincoln with a degree in Hospitality Management with a focus in Special Events. Go Huskers!
Who was your mentor:
When I joined TeamMates in 2006 as a Mentee, my Mentor was Lori Hagan.
After graduation I attended UNL and joined the TeamMates + Program and my Mentor was Jennifer Nottlemann. Both of these wonderful ladies are and will always be my mentors.
Favorite place in the world:
That's is a tough question. One of my favorite German words is Fernweh. Fernweh doesn't have a direct one-word translation to English, but it basically means a longing or "homesick" for places that you haven't been too; desire to travel. I don't have one favorite place in the world. My favorite places are new adventures.