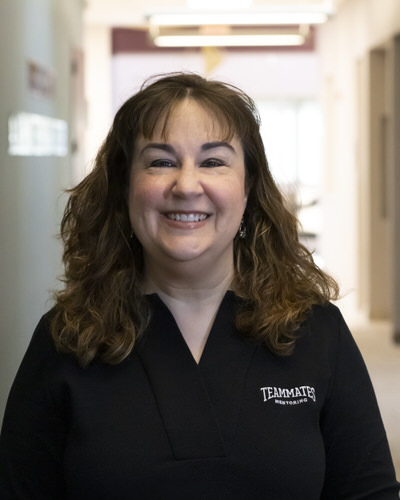 I am the Deputy of Harmony for the Central Office in Omaha, NE. I do a little bit of everything. My main areas of focus are supporting the Executive Director and staff, signature cards, chapter donations, preparing strategic plans, and assisting with TeamMates+.
Top 5 Strengths:
Harmony, Empathy, Connectedness, Consistency, Discipline
Favorite Podcast, Band, Playlist or video:
Band – Duran Duran. I watched a lot of MTV growing up. 😊
Favorite Podcast – Royally Obsessed.
Favorite subject in school:
Current Events
What was your dream job when you were a kid?:
MTV Veejay
Where did you go to college?:
University of Nebraska at Kearney (UNK)
Who was your mentor:
My Sister-she still is!
Favorite place in the world:
Cancun, Chicago