TeamMates began its Mayors for Mentoring campaign in July of 2015, starting with the support of several mayors who have been long-time supporters of TeamMates and mentoring. Since then, the campaign has grown to include 13 mayors in Nebraska and Iowa who are issuing proclamations in support of mentoring, leading recruitment efforts, and encouraging their city employees to mentor through TeamMates. Each of our Mayors for Mentoring are listed below, along with what they are currently doing to support our program. A big thanks to our mayors for their incredible work on behalf of TeamMates and the youth in their communities!
Nationally Recognized Mayors for Mentoring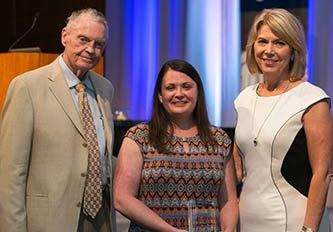 MENTOR, the National Mentoring Partnership, has a national Mayors for Mentoring Campaign devoted to recognizing mayors for their efforts to support and develop quality mentoring partnerships and programs in their city. You can find information on the national campaign here or on MENTOR's campaign website.
Paul TenHaken, Sioux Falls, SD Since taking office in 2018, Mayor Paul TenHaken has brought a servant attitude to the Sioux Falls City Hall. He is focused on seeing positive change in the community, and understands the value of having a relationship-centered focus as part of achieving this goal. Mayor Ten Haken and his team are committed to making Sioux Falls a mentor friendly community by helping shrink the waitlists at various mentoring organizations for young people seeking a caring adult relationship to support and guide them. Mayor TenHaken has used his platform to talk to businesses and the community about the need for volunteer mentors, and his office is considering ways that they can support this goal during his tenure.
Doug Hanson, Hickman, NE Mayor Hanson has been involved with the TeamMates Mentoring Program for 14 years and strongly encourages others to get involved in mentoring, saying, "I believe it is important to recognize the value of mentoring for young people and of the benefits you receive for volunteering just a little of your time." During his time in TeamMates, Mayor Hanson has mentored multiple young men through high school graduation. As mayor, Hanson provides city employees with flexible schedules so they can mentor during the work day and has issued a public statement in support of them doing so. "I would encourage other mayors and elected officials to allow your staff to mentor through programs like TeamMates and to take part in such a rewarding experience yourself as well."
Roger Boyer, Hildreth, NE Mayor Boyer is a life-long educator and public servant whose commitment to mentoring led to the founding of two TeamMates Mentoring Program chapters, providing hundreds of students with the support and encouragement of a mentor. He currently serves on the Board of Directors for the Wilcox-Hildreth chapter of TeamMates and has two mentees with whom he meets every week. For his efforts, Mayor Boyer was recognized at the Midland Mentoring Partnership's 2015 Mentoring Awareness Luncheon. As mayor, Roger continues to advocate for the expansion of mentoring opportunities because, "mentoring is a key component in helping students be successful and is a powerful investment in their future."
Doug Young, Holdrege, NE Mayor Young is a true believer and supporter of mentoring in Nebraska. Mayor Young has been an active mentor for four years and currently has two mentees. Doug has also served on the TeamMates of Holdrege Board of Directors for three years. In addition to his activities with TeamMates, Mayor Young is involved in various other organizations focused on youth, such as Kiwanas, Awanas, and the Nebraska State Wrestling tournament. In January, 2015 Mayor Young submitted a mayoral proclamation in support of National Mentoring Month. One thing Mayor Young has said to his mentee is, "You have to believe in yourself before others believe in you!"
Jean Stothert, Omaha, NE Mayor Stothert has been a strong advocate for mentoring in Omaha since taking office in 2013. She strongly encourages city employees to mentor and participates in an annual press conference for National Mentoring Month. Mayor Stothert also participates in the Midland Mentoring Partnership's annual Mentoring Awareness Luncheon, where she was recognized for her support of mentoring in 2015. She believes that mentoring has a significant impact on the Omaha community, saying "There are thousands and thousands of students waiting for a mentor. Each one of us can make a difference."
Rod Koch, South Sioux City, NE Mayor Koch has mentored through the TeamMates Mentoring Program over the past five years and has been a vocal advocate for the program since becoming mayor of South Sioux City, Nebraska in 2014. He loves the opportunity TeamMates has given him to walk the hallways of local schools with his mentee, who graduated from high school in the spring of 2015. On his experience, Rod says, "I believe that our match was a success and a win for the community because of the things we were able to teach each other about our cultures and our families. The guidance and attention of an adult to our young people is vital to the success of the student and to the future of the community."
If you or your mayor is interested in learning more about the national campaign and what it takes to be recognized by MENTOR, please contact Hannah Miller.
TeamMates Recognized Mayors for Mentoring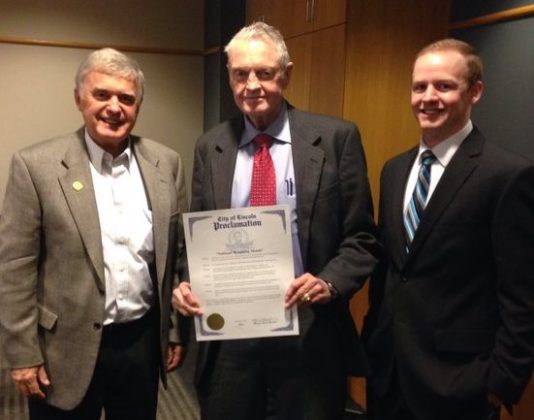 TeamMates Mayors for Mentoring campaign is based on MENTOR's national campaign but recognizes all mayors that are actively supporting TeamMates by mentoring, serving on their chapter's board, or are working to create a culture of mentoring in their community.
Leirion Gaylor Baird, Lincoln, NE – Mayor Gaylor Baird issued a declaration designating January as Mentoring Month in Lincoln and Lincoln as a Mentoring City.
J.W. "Jack" Berg, Bridgeport, NE – Mayor Berg is a long-time supporter of TeamMates, mentoring and serving as recruitment chair for TeamMates of Bridgeport.
Chris Beutler, Lincoln, NE – Mayor Beutler is exploring ways that the city can support TeamMates of Lincoln and issued a proclamation for National Mentoring Month 2016.
Ken Everingham, Stromsburg, NE – Mayor Everingham was matched with his mentee during the 2014-2015 school year. Ken looks forward to building his relationship with his mentee in their second year together through TeamMates of Cross County.
Gene Gettys, Harlan, IA – Mayor Gettys has served on the board for TeamMates of Harlan since 2011.
Don Groesser, Ralston, NE – Mayor Groesser joined the campaign in 2016 by issuing a proclamation for National Mentoring Month.
Marty Hayes, Brownville, NE – Mayor Hayes joined the Mayors for Mentoring campaign in 2016, issuing a proclamation in support of National Mentoring Month.
Marlene Johnson, West Point, NE – Mayor Johnson issued a proclamation for TeamMates of West Point-Beemer-Bancroft during National Mentoring Month 2016.
Scott Kudrna, Auburn, NE – Mayor Kudrna issued a proclamation for National Mentoring Month in 2016 and supports TeamMates of District 29 in multiple ways throughout the year.
Paul Lambert, Plattsmouth, NE – Mayor Lambert began mentoring with TeamMates of Plattsmouth in the fall of 2015.
Jay Moran, Peru, NE – Chairperson Moran issued a National Mentoring Month proclamation in 2016.
Rodney Norrie, Geneva, NE – Mayor Norrie has mentored with TeamMates since 2013. He is an active supporter of TeamMates of Fillmore County and looks forward to continuing his relationship with his mentee this school year.
Jim Realph, Blair, NE – Mayor Realph has supported TeamMates of Blair since it began as a chapter. He joined Mayors for Mentoring in 2016 and is exploring ways to involve city employees in mentoring.
Sue Fuchtman, Norfolk, NE – Mayor Fuchtman participated in Norfolk's Mentor Appreciation Open House for  National Mentoring Month 2016 and will promote TeamMates throughout the year.
Matt Walsh, Council Bluffs, IA – Mayor Walsh issued a proclamation in support of mentoring for National Mentoring Month 2016 and is supporting efforts to recruit city employees as mentors.
Ways Your Mayor Can Get Involved
Below are some ways that your mayor can get involved with the Mayors for Mentoring campaign. For information about the campaign, ways to engage your mayor, and resources your mayor can use, please contact Hannah Miller.
Become a Mentor with TeamMates.
Serve on the TeamMates board for your chapter.
Provide city employees with time to mentor during the work day and issue a statement in support of them doing so.
Issue a proclamation in support of National Mentoring Month. You can find a sample proclamation here.
Start a city-wide campaign to recruit mentors and support your chapter financially.
Post information about TeamMates and mentoring on social media.
Write an op-ed piece on mentoring for your local newspaper.
Host a meeting with local school, business, and community leaders to discuss ways they can support mentoring in your community.