Imagine being able to take home a unique piece of Husker history! TeamMates is offering fans an opportunity to purchase the first AstroTurf installed in Memorial Stadium. This AstroTurf helped lead the Huskers to three NCAA National Championships and beyond!  Astroturf-8 was installed on the field at Memorial Stadium in 1992.  This turf was the playing surface during the years the Huskers won three National Championships – 1994, 1995, and 1997. It is the "WINNINGEST" turf in college football history! There are only 400 of these limited edition gifts available, so get them while they last!
All funds raised will go to benefit the TeamMates Mentoring Program.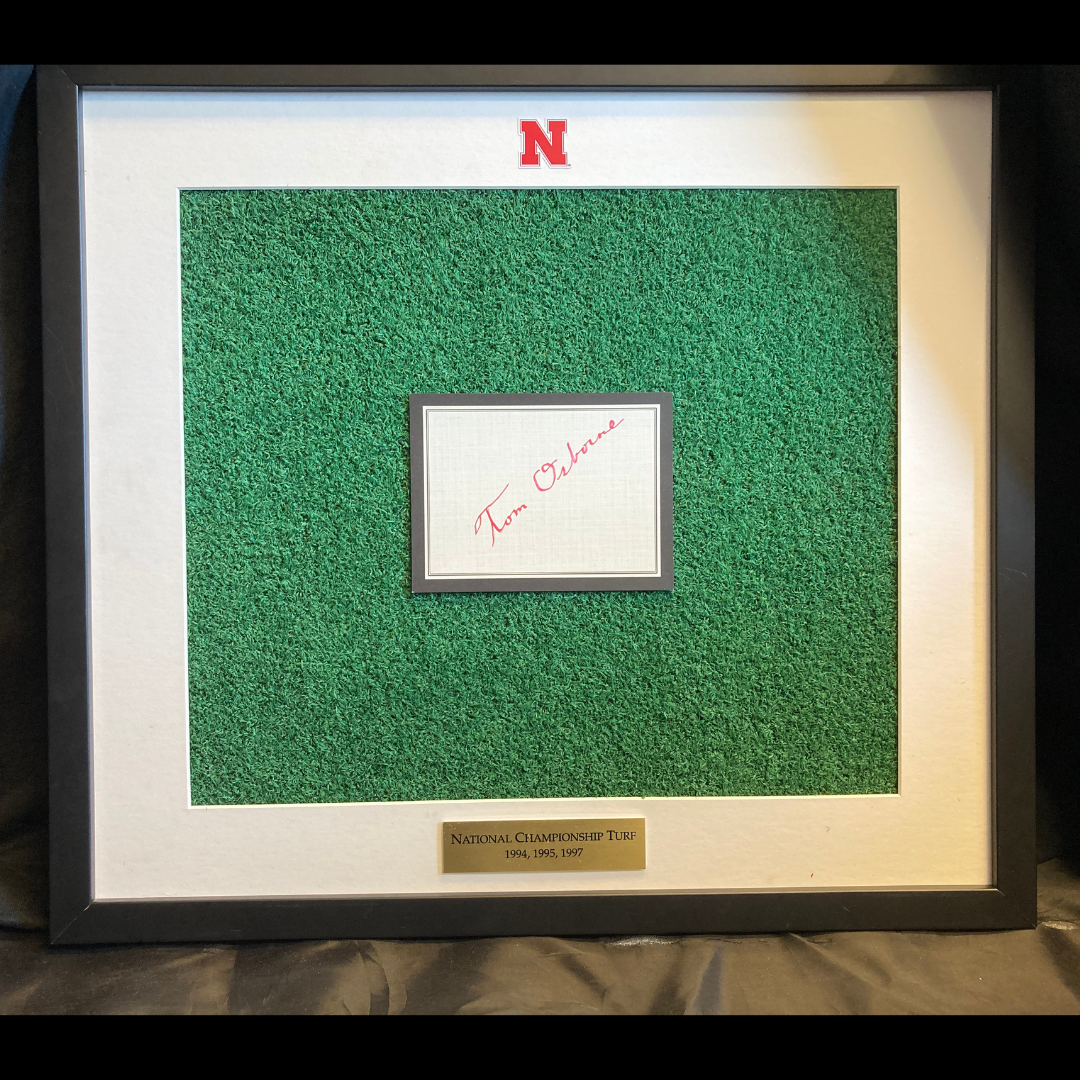 Personally signed by Legendary Former Husker Football Coach and TeamMates Co-Founder,
Dr. Tom Osborne
This item has a Fair Market Value of $208. Your tax-deductible donation amount will be $792.