Players' Campaign Donation Progress
Total raised to date:
toward the
Goal
Defense
The Defense has raised:
toward their
target!
Donor – In Honor Of (letterwinners in bold)
Adams, DeMoine (RRE)
Alberts, Trev (OLB)
Anderson, Chris – Charlie McBride
Bell, Kathryn — John Bell (MG)
Bohl, Craig (DB) – Wyoming Expansion
Bonness, Richard (C) – Tony Veland (S)
Brown, Bob (OG)
Clare, Tim & Amy
Connealy, Terrence (DT) and Lisa Connealy Foundation
Daugherty, Fred – Jay Foreman (LB)
Engelbert, Pat (MG) and Jill – Bill Ziegelbein (C)
Ferguson, Brad (LB) – Brian Harchelroad (FB)
Gutzman, Dennis (DE) – Dave Mason (S)
Kerns, Stephen – Kris A. Van Norman (S)
Kroeker, John (P)
Pesterfield, Jason (DT)
Pillen Family Farms Milling
Pullen, Jeff (MG)
Quinlan, Trent – Tom Pate (DE)
Sievers, Chad (LB) – Isaiah McShannon
Stith, Carel (DT)
Stuckey, Mr. and Mrs. Rob (DT)
Van Norman, Kris (S)
Walsh, Ursula – Russell Gary (S)
Wilke, Michael and Lois
Williams, Tyrone (CB)
Offense
The Offense has raised:
toward their
target!
Donor – In Honor Of (letterwinners in bold)
Anderson, Chris – Jake Young, Brook Berringer, Sam Foltz, Tom Osborne, Frank Solich, Scott Frost
Anderson, Dan (OG) & Sue
Anderson, Frosty (SE) and DeEtte
Bobbora, Bill (OG)
Bonness, Richard (C) – Tom Osborne, Sid Dinsdale, Steve Erwin
Brown, Bob (OG)
Carrier, Pam and James – Chris Anderson
Cheloha, Kenneth – Cheloha Cornhusker Family
Clare, Patrick (HB)
DF Dillon Foundation
Dufresne, Mark (TE)
Dumler, Doug (C)
Fiala, David (FB)
Glaser, Doug (OT)
Goeller, Dave (IB) & Cindy
Green, Ronnie & Jane – Tom Osborne
Hagar, Barbara – Tom Osborne
Hassebrook, Evie
Hegener, Stan (OG) & Pam – Tom Osborne
Henderson, Brenda
Johnson, Carl (OT)
Loeffler, Chris – Jake Young (C)
McMillen, John (QB)
Newton, Bob (OG)
O'Gara, Chris (OG)
Remington, Dave (C)
Snider, Robert – Jack R. Snider
Sorley, Tom (QB)
Treu, Adam (OT) and Tracy
Wiegert, Zach (OT)
Wilke, Michael and Lois
85th Birthday Challenge Total: $172,871.35
Thank you everyone for helping us meet our goal of $85,000 in honor of Coach Osborne's 85th Birthday. And many thanks to Zach Wiegert and Goldenrod Co. LLC for matching our goal!
85th Birthday Challenge Donors
Wiegert, Zach (OT)
Adams, DeMoine (RRE)
Alberts, Trev (OLB)
Anderson, Dan (OG) & Sue
Blackwood, Susan – Jake Young (C)
Bobbora, Bill (OG) – Milt Tenopir
Clare, Pat
Clemente, Thomas
Colleen and Scott Schmidt Foundation
Cusik, Nick
Dunlap, Matthew
Fiala, David (FB)
Fink Charitable Fund
Gerdes, Michael
Graff, Peter Mark
Hackbart, Anne
Heath, John
Kerns, Stephen
Martinez, Ted & Cherie and Janie Havranek
Massengale, Martin
McKinney, Wayne
McWhirter, Steve
Milligan, Cynthia & Robert
Oxton, Jay & Marilyn
Pillen, Clete
Pillen, James
Rose and Earl Berky Charitable Fund
Schuele, Mary & John
Sorley, Tom (QB)
Spickelmier, Keith – Kris Van Norman (MON)
Smith, Carson & Jane
Urban, Tony
Wilson, Danette
Wilson Family Charitable Fund
Woolsoncraft, James & Janet
Diana and Dennis Walker Charitable Foundation
Akin, Abby
Alloy, David
Anderson, Cici
Anderson, Clayton
Anderson, Frosty (WR) & DeEtte
Anderson, Kent
Anderson, Richard
Anderson, Ron
Anderson, Steve
Anderson, Steve & BJ
Andringa, Carol & Paul
Arp, Bob
Asmus, Barbara
Auer, Ryan
Babcock, Mike
Ball, Christina
Bantz, Jenny & Kaylee
Baptiste, Kyra
Barbara, Keating
Barna, Nancy
Barney, Rob
Barrett, T Michael
Bartek, Dan
Bartels, Tammy
Bartle, Robert & Barbara
Bauer, Brad
Bauer, Charles & Jane – Michele Northrop
Becker, Jeremy – Allyson Horne
Beckman, Joe
Berger, Paul & Patricia
Berguin, Robert
Biba, Susan
Biel, Laura
Blair, David
Blank, Debbie
Boeckner, Gladys
Boehle, Deb
Bohenkamp, Adrienne
Bolte, Mitchell
Borland & Associates Inc.
Boroff, Dan & Kathy
Bovill, Kirk
Boyd, Kimberly
Brabec, Deb
Bradford, Dani
Bradford, Patricia
Bradsky, Kirsten
Brewer, Victoria – Chris Anderson
Brinkman, Jennifer
Brown, Ron
Brown, Rosie
Brunz, Wayne
Bryant, Bill & Linda – Don & Pedie Bryant
Buchta, Jackie
Burch, Mark
Buresh, Carmen
Burgeson, Ellen
Burkhead, Rex (IB)
Burnell, Terri
Burrow, Jimmy (DB)
Buss, Susie
Butler, Joni
Caha, Gerald
Cammick, Willa
Carestensen, Karen
Carlson, Margo
Carson, Mark & Caren – Rex Burkhead (IB)
Castan, Betty
Cecil, Barton
Christensen, Anne
Christensen, Anne
Clabaugh, Thomas & Mary
Clark, Keegan
Cloudt, Nicole
Connie, Jarrett
Cook, DM
Cooksley, Barbara
Cornell, Lola
Cornstock, Heather
Craig, Corey Martin
Craig, Terri – Curtis Craig (WB)
Cronk, Lynn
Crouch, Eric (QB)
Crowe, Cassie
Cuca, Heidi
Cusimano, Becki
Daffer, Kara
Dailey, Steve
Dalton, Jon and Cindy – Frank Solich (FB)
Dam, Alice & James
Dashner, Sherrill
Daumen, George
Davis, Rick
Dean, Geri
Dempsey, Jerry – Emmett and Iona Dempsey
DenHerder, Rick
Denison, Janet & Scott
Denton, Ashley
Denton, Darin
DeRuyscher, Chris
Dettmer, Shirley
Devaney, Mike
Diaz, Mark (TE)
Dinnel, Lee
Dix, Tricia
Dobry, Linda
Dodson, Amy
Doleman, Bill
Dostal, Angela
Douthit, Judy
Downing, Scott
Dream Like A Champion LLC
Dresher, Traci
Drvol, Carol
Duda, Walter
Duden, David
Duff, Joni & Craig
Dufresne, Mark (TE)
Dutt, Lisa
Ebel, Mary
Ebert, Mara Lee & Fred
ECreamery LLC
Egger, Tiffany
Eglseder, Michael
Eitzmann, Scott & Connie
Ekwall, Rex
Elisworth, Bob & Jody
Epley, Jane & Boyd
Epp, Lamont
Erstad, Darin & Jessica
Erwin, Steve
Eshleman, Joe
Eskridge, Janet
Eubanks, Gene
Eubanks, Ruth
Fahey, Brian – Patricia R. Callone
Faust, Tricia
Fisher, James
Fisher, Tracy
Fitzgerald, Bill
Foreman, Jay (LB)
Fossberg, Valorie & Roger
Fraass, Tessa
Frederickson, Betty
Fritz, Nancy
Froemming, Adam
Furrow , Michael
Gangahar, Deepak
Garrelts, Wayne
Gdowski, Tom (DT)
Gerber, Terry
Germer, John & Debra – Adam Julch (OT)
Gillespie, Dave
Glaser, Doug (OG)
Glaser, Dustin
Glaser, Tracey
Glatte, David
Gordon, Daniel
Goscha, Sara
Gottschalk, Barbara
Gragert, Kevin
Grasz, Lynne
Graves, Jill
Gray, Barbara
Griffith, Barbara
Griffith, Kathleen
Gross, Rick
Haase, Jeff
Hamik, William
Hanson, Kyle
Hardin, Mirk
Harned, Jacquelyn
Harris, Greg
Harris, Sharon
Harvey, Jennifer – Fayth Jackson & Lauren Arnett
Heavican, Brent
Heiliger, James
Heineman, Jake
Heiser, Tom and Nancy (WB)
Hennessey, Sean – Sam Foltz (P)
Hermes, Margaret
Herse, Mark
Higgins, Myra
Hill, Dan
Hinkle, reggy & Todd
Hobbs, Virginia
Hodge, Nick
Hohenstein, Jeff
Horchem, Cindy
Horne, Allyson
Hoy, Mark
Hug, Butch
Hummel, Mark
Huston, Jimmy & Diana
Ilg, Michael
Inness, Lilli
Jackman, Bill
Jacobs, Teresa
Jakub, Grant
James, Chip
Janousek, Steve
Jasa, Frank
Jensen, Darlene
Jensen, Judy & Wayne
Jeorge, Brian
John & Cynthia Kugler Charitable Fund
John, Jarrett
John, Tim
Johnson, Patty
Johnson, Sally
Johnson, Vicki & Eric
Jones, Giovanni
Jones, Jack & Shirley
Jones, M. Colleen
Jones, Troy
Joyce, Nicholas and JC
Julch, Adam (OT)
Jung, Bill
Jurgens, Beth
Karim, Zia
Kautzman, Tim
Kavich, Rick
Keagy, Mayme – Anne Hackbart
Keller, Jeanette
Keller, Patrice
Kelly, Kim
Kentfield, Michele
Kiene, Steve
Klein, Jaci
Klemme, Susan
Klitz, Elizabeth
Klucas, Rob
Kluck, Tom
Knispel, Judd
Koehler, Kelly
Kogel, Tonya
Kopietz, Teresa
Korver-Demma, Megan
Krover-Demma, Megan
Kruger, Mary Lyn
Kruger, Steve & Judy
Kruse, Janet
Kudron , Bev – Troy Watchorn (FS)
Kuhn, Pam
Kunkle, Bob
Kvols, Scott & Megan – Michele Northrop
Lahr, Susan
Lake, Jeff (SE)
Lamb, Sara
Lambert, Rachel
Larson, Charles
Leger, Daniel
Lessmann, Judith & Stanford
Lewis, Rodney (DB)
Linderman, Jerome
Lindquist, Jeff
Linehan, Pam
Lintz, James
Livingston, Janet & Mike
Long, Jake
Longacre, Mark
Love, Jami
Lukasiewicz, Randy
Lundin, Laura
Luthans, Fred
Macy, Susan
Madsen, Kevin
Manning, Carrie & Mark
Mauch, Bev
Maxwell, Mary
McCoy, Mark
McGuire, Jana
McKeever, Jaci – DeMoine Adams (RRE)
McKelvey, Steve & roberta
Mcknight, Shamus
McNair, Gail
Mead, Rick
Mecham, Marilyn
Meints, Steve
Meister, Donald
Miles, John
Miles, Paul
Milhaven, McGraw
Miller, Hannah
Miller, Jane
Miller, Joe
Miller, John & Shelia
Miller, Tom
Milligan, Kelly
Mossman, Stephen – Jake Young (C)
Mouden, Gary – and Las Vegas for Nebraskans
Munro, Shari
Nannen, Bobbi
Neal, Tara
Neith, Beverly
Nell, Steve
Nelson, John
Neuhaus, Leslie
Newton, Bob (OT)
Newton, Rob
Nicholson, Pamela
Niemeier, Mary
Nissen, Bruce
Norris, Gayle & Bill
Northrop, John
Northrop, John & Mary – Michele Northrop
Nun, Kris
Nye, Stephen
O'Connor, Brandon – Nebraska Beating Wisconsin MBB
Obal, Stacey
Ortiz, John
Ostergard, Doak & Ruthie
Ostergard, Holly & Tonn
Owens, Mark
Parde, Conrad
Parker, Jason
Perdew, James
Peter, Jason (DT)
Peterson, Marilyn
Pettit, Sherry
Pfenning Jr., Glen
Philippi, Jean
Placek, Debra
Pleasant, Dan
Pogson, Dermot
Pont, Jerry
Porter, Budge
Potter, David (LW)
Price, Connie
Price, Rob
Primrose, John
Ramsay, John & Vicki
Rasmussen, Rob
Reichmuth, Kevin
Rice, Lora
Rich, Ian
Ritzman, Mitzi
Roeber, Shawn
Rogers, Richard & Diana
Rosenthal, Robert – Nebraska Beating Wisconsin MBB
Roti, Janel & Dave
Saksa, Laura – Jake Young (C)
Sanders, Susan
Schaben, Sally
Schaecher, Daniel
Scheef, Benjamin
Scherschligt, Robert
Schieicher, Steven
Schindler, Robert
Schmidt, Steve
Schnegelberger, Niki
Schroeder, Debbi
Schwieger, Rick
Shafer, Charles
Sharp, Sharon
Sheets, Steve
Shimerda, Cindy
Shively, Robert
Sholtz, Kayla
Shown, Judy
Sievers, Amy
Silva, Tracy
Simmons, Ricky (SE)
Sinclair, Stella
Skolout, Terri
Sledge, Bob (OT)
Smeal, Janice
Smith, Laurie
Smith, Michael
Smith, Robert
Smith, Rodney (SE)
Smith, Tom & Lisa
Solich, Frank (HB) & Pam
Solich, Jeff & Chara
Somer, Regina
Sorensen, Shelley
Sorenson, Judy
Sparks, Larry
Stai, Brenden (OL)
Steidley, Debra
Stephens, Michael
Stith, Carel (DT) & Hellums, Bonnie
Stonacek, Stormy
Strand, Chuck
Strange, Wade
Stuckey, Jan
Stych, Jim & Linda
Sundberg, Linda
Sweeney, Robert & Libby
Switzer, Barry
Teague, Rich and Karen
Tenopir, Terri – Milt Tenopir
Terwey, Dolores
Tessin, Gerald
Thomas, Doug
Thomassen, Carol
Thompson, Josie
Thompson, Myla
Thompson, Taylor
Thurber, John
Toline, Tyler (DE)
Trickle, Jerry
Truhlsen, William
Tyner Sutton, Emily
Underdahl, Kimbra – Ricky Simmons (WR)
Vankat, Amy
Veland, Tony (FS)
Volker, Paul – Nebraska Beating Wisconsin MBB
Volkmer, Elizabeth
W.J. Poehling Trust
Wadhams, Chris
Walton, Stacie
Wanek, Jim (OG)
Washington, William (TE)
Weaver, Mark & Judy
Wellensiek, Gordon
Wesley, Darin
West, Kenneth P.
White, Jana
Whitesell, Kurt
Wiater, Linda
Widman, Larry
Wilke, Bob & Ann
Williams, Bill & Evonne – Patriotic Productions
Williams, Candace
Willis, Steven
Wilsey, James
Wilson, Danette
Wright, Jay
Yahnke , Scott
Yates, Valerie
Young, Wilson – Jake Young (C)
Zadalis, Jacob
Zadina, Dick
Zimmerman, Kevin
Zoucha , Jason
Zuerlein, Joyce & George
Zuhlke, Elizabeth
30th Anniversary TeamMates Players' Campaign Committee
Doug Glaser
Co-Captain
Offensive Tackle
1987-89
Zach Wiegert
Co-Captain
Offensive Tackle
1991-94
Dan Anderson
Offensive Guard
1971-73
Frosty Anderson
Split End
1971-73
Shane Geiken
Linebacker
1989-91
Jim Pillen
Defensive Back
1976-78
Tom Sorley
Quarterback
1976-78
Kris Van Norman
Safety
1980-82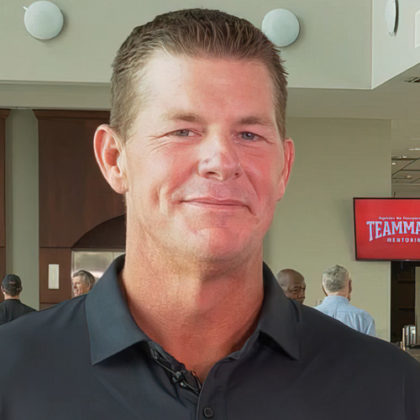 Thirty years ago, Coach Osborne asked our 1991 Football team to consider mentoring a youth one hour each week. Thirty years later, the TeamMates Mentoring Program has grown and currently serves about 180 chapters with 10,000 matches in a five-state region.
In honor of TeamMates' 30th Anniversary, we invite you to join the Players' Campaign to sustain the TeamMates Mentoring Program for the next three decades. We are serving as Co-Captains of the Players' Campaign because we are passionate about Coach Osborne and his legacy and are passionate about the benefits of the TeamMates Mentoring Program.
Coach Osborne and his wife Nancy have given all of us so much throughout the years, now it's your turn to give back. So, suit up. It's Offense vs. Defense! The Offense has committed to raising $2M for the Players' Challenge. If we hit our goals, we are confident that others in the community will step up to match our efforts. So get ready Blackshirts!
Think about what Coach means to you, consider your options, then run the play: make a pledge; donate a one-time gift; commit to becoming a mentor; or ask others to assist. But please consider doing whatever you can, before Coach's birthday in February. Give back to your Coach who gave you so much.
We are N! Are you?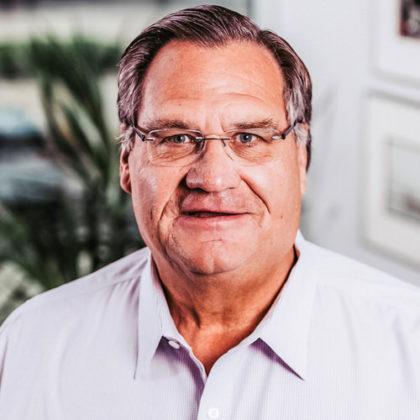 "Coach Osborne gave me my first job after playing for him and getting my undergraduate degree. I was a graduate assistant coach of the freshman team. He had the confidence in me to add me to the freshman staff. Sitting in the varsity coaches' meetings, I learned the attention to detail one needs to have and how important time management is to be successful in any profession. I also learned the amount of patience one needs to have when things are not going quite as you want, Coach never seemed to get rattled. I can't imagine the satisfaction Coach has had from mentoring so many and making mentoring available to so many. We must work to keep this organization on track for years to come."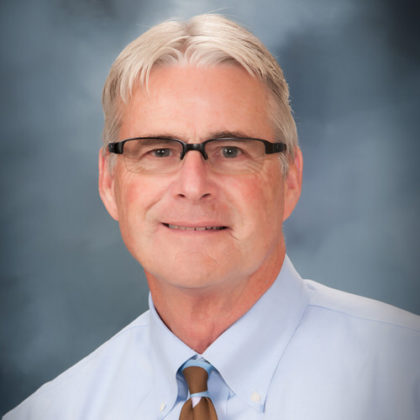 "The example set by Coach Osborne leaves a lasting impact on all. Commitment, detail, and focus will win a lot of games—especially in the game of life. The stakes are as high as they have ever been. Find your way to help—financially, or through the gift of time in the program. The feeling you get from influencing someone to be better, be at the top of their game has a reward all its own. That is what TeamMates mentoring can do."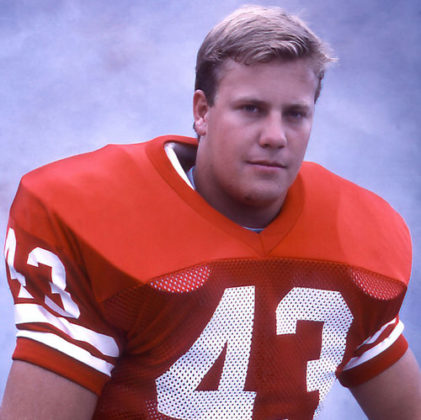 "I support TeamMates because every student needs a caring adult, who doesn't judge or try to fix them. A mentor provides unconditional support and attention and just listens and lets the student forget about whatever stresses they may be experiencing."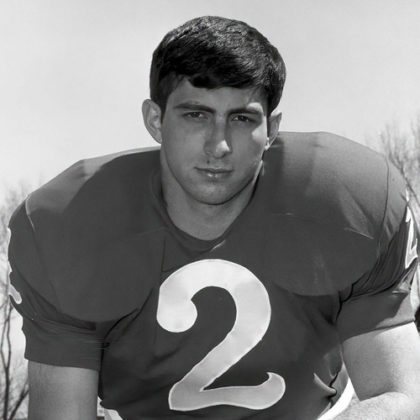 "I was on the defensive side, so I didn't play directly under Coach, but it wasn't hard to see his tremendous dedication not only to the game but to the players. One thing I did notice is that he expected accountability from his players. He would accept nothing less. That stayed with me all my life. These are the same things he carried over to his Mentoring Program. He believes that there is no such thing as a bad child. Just bad situations. Mentors can change a child's life."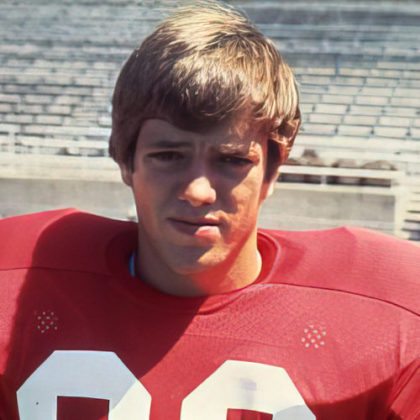 "Because of the worldwide pandemic, our world changed dramatically in 2020. Our youth need all of us more than we can comprehend. It takes a village to raise children more today than ever. Giving back by being a TeamMates mentor, developing a relationship with a young person is no better way to be a gift that keeps on giving."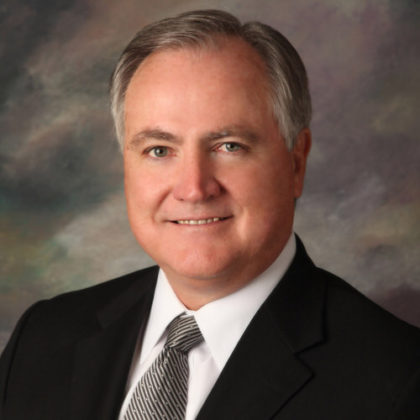 "When the youth of our country are provided a positive environment, they soon see their potential to dream and the confidence that they can make a difference and it all starts with 'someone cares for me.' The TeamMates program has demonstrated results that providing a positive alternative for young people allows them to see themselves differently, freedom to reach their full potential and the inspiration to share and become a mentor for others."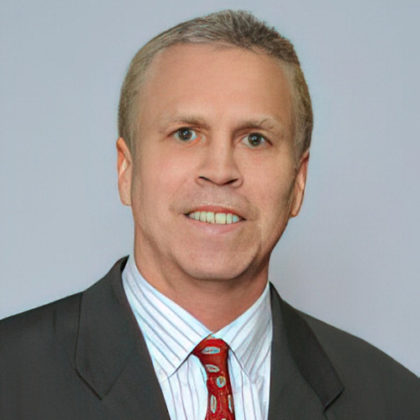 "Effective mentoring can make a significant difference in the youth of our cities, your state, and country. Having a positive adult role model in a young persons' life can inspire hope and purpose, and significantly improve many character and behavior traits of each mentee. I believe that the most important investment a person can make is an investment in the life of a young person today."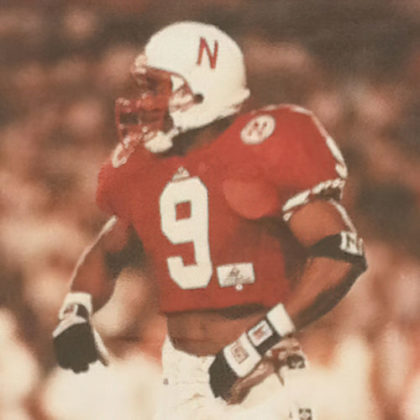 "There were a few individuals who I admired and who I watched and listened to and who had a great impact in my life, including coach Lonnie Tapp and Coach Osborne. They made it easy to connect to them and to trust them because they showed they cared as much about the person as the football team. Being a mentor and using your experiences to help someone else and instill something into the life of a kid—is a feeling that is worth its weight in gold."
Have questions? Please contact Chris Anderson @ 402-540-0276 or at canderson@teammates.org.com. For more information and to be aware of future TeamMates and Players' Campaign events, please join our team now at TeamMates.org. Look for an invite from Chris to join Coach Osborne's Gridiron TeamMates private Facebook group.