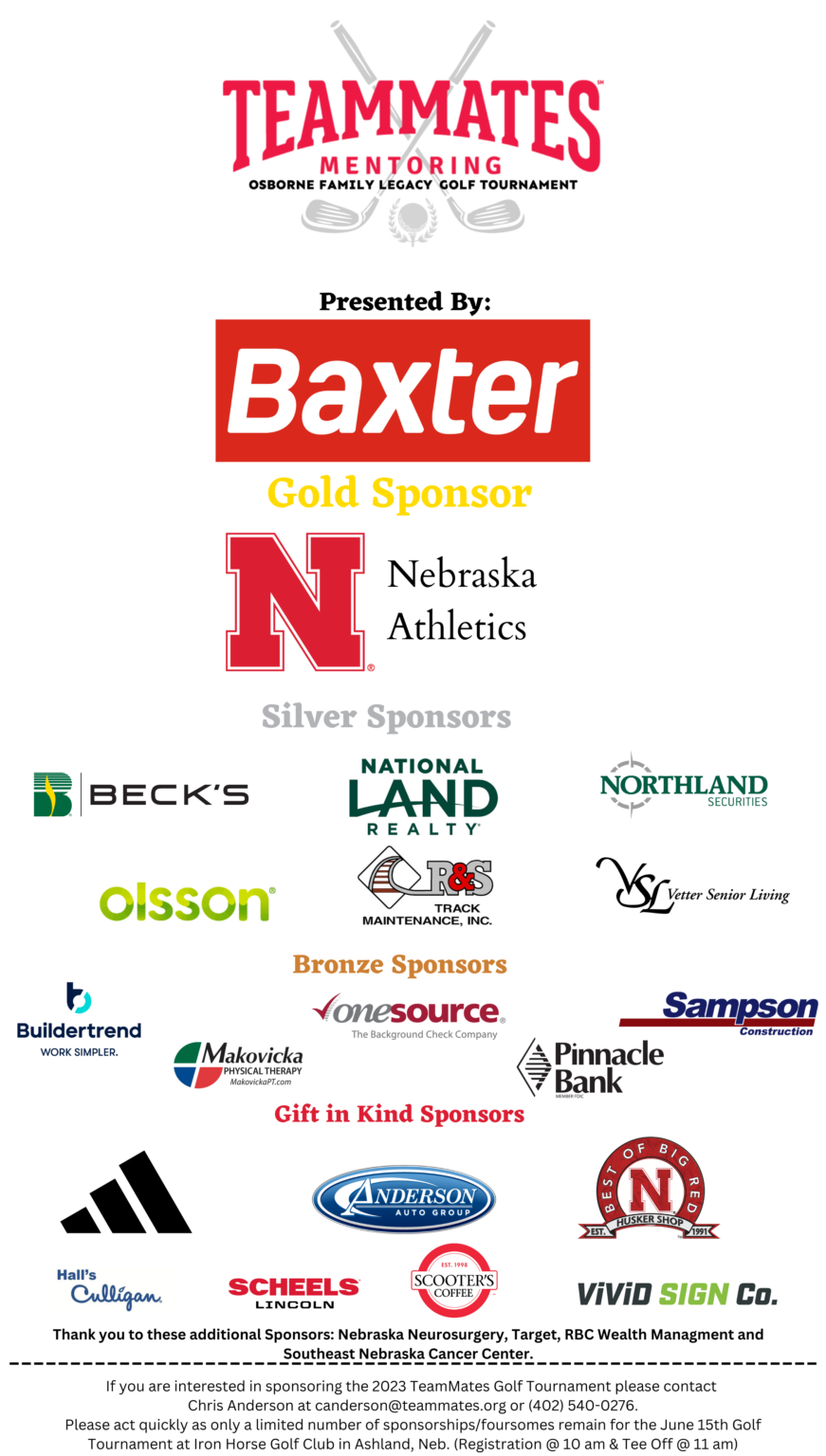 Thank you to the following Golf Foursomes: Beck's Hybrids, Cattle Bank & Trust, Collier's, Independent Salt Co., Guy Ingles, LIBA, John Kroeker, Casey Nelson Exteriors, Chip Romjue, Greg Sullivan, Mike Trammer, & Steve Volin
Thank you to these additional donors: Nebraska Neurosurgery, Target of Lincoln, RBC Wealth Management, & Southeast Nebraska Cancer Center.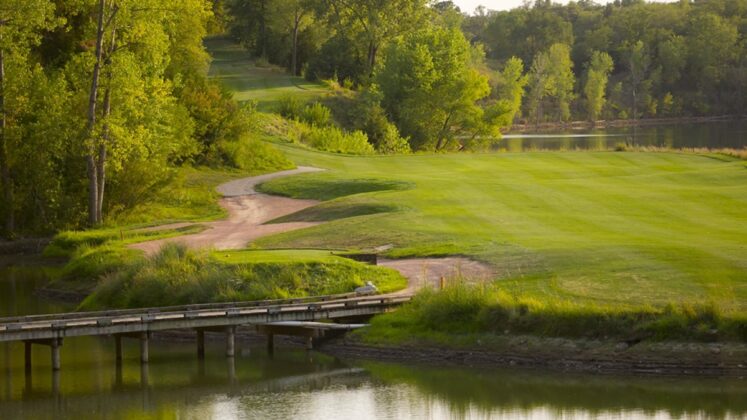 Thursday, June 13th, 2024
Iron Horse Golf Club
900 Drive | Ashland, NE
Sponsorship Opportunities
Contact Chris Anderson at canderson@teammates.org for availability.
TeamMates Mentoring Program began in 1991 with the vision of the University of Nebraska Head Football Coach Tom Osborne and his wife Nancy. TeamMates serves nearly 10,000 students across the Midwest, and our mentors come from all walks of life. One thing, however, remains the same— our mentors just have to be there. It's that simple.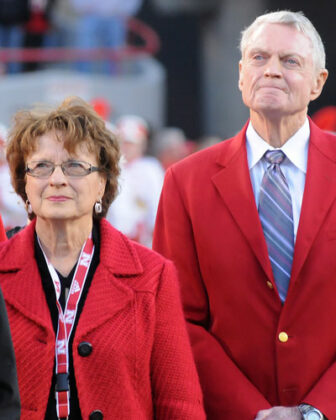 Event Includes
COACH OSBORNE & OTHER CELEBRITY APPEARANCES
18 HOLES OF GOLF WITH CART HOLE-IN-ONE AND OTHER COURSE CONTESTS
BOX LUNCH
HEAVY HORS D'OEUVRES AT SOCIAL HOUR & PRIZE PRESENTATION
GIFTS AND PRIZES
SILENT AUCTION
For more information, contact Chris Anderson at canderson@teammates.org.