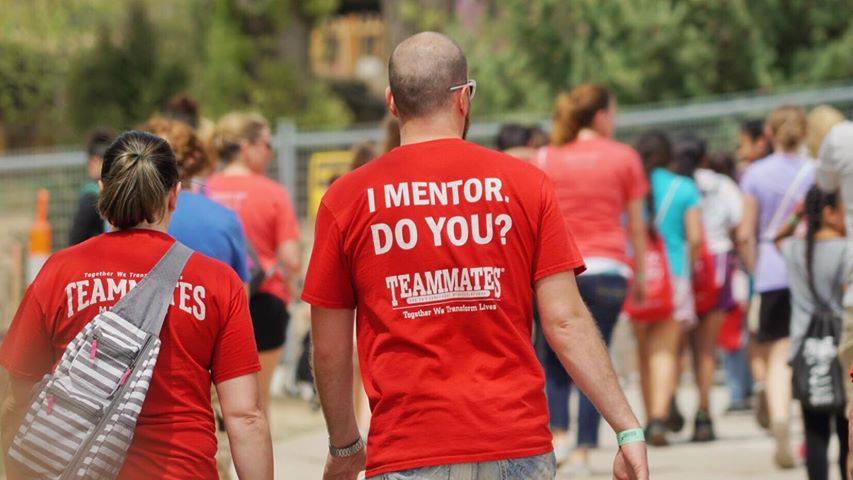 To become a TeamMates mentor, you must fulfill all of the following:
Be 18 years of age.
Have a high school diploma, GED, or equivalent life experience.
Demonstrate a desire to participate in the program and abide by TeamMates Mentoring Program's guidelines, policies, and procedures.
Be able to commit to three years of mentoring with the goal of continuing to mentor a young person through high school graduation.
Give permission for TeamMates to conduct a periodic criminal background check.
You will not be considered eligible to mentor if: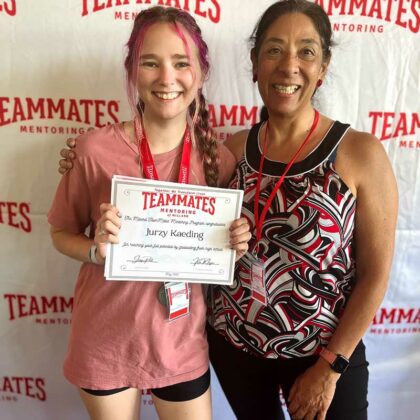 You have an open warrant for a felony.
You have any felony convictions for a crime involving violence, terroristic threats, weapons, sexual offenses, crimes against nature, or any felony relating to the welfare of a child.
You have a serious misdemeanor conviction involving violence, theft, drugs, terroristic threats, crimes against nature, or weapons in the last 5 years.
You have a record of child abuse or neglect.
You have a conviction for which you have not yet completed court-ordered disposition:

still on probation
unfinished community service
unpaid fines

Have been charged with Driving Under the Influence the last 3 years.
Have more than one charge of Driving Under the Influence. May be eligible if there have been no substance-related charges in the last 5 years.
You may provide an explanation for the following offenses to determine mentor eligibility:
A police record indicating a minor misdemeanor offense or infraction offense, including an open warrant for a minor misdemeanor offense.
Any other felony charge under 5 years ago.
A serious misdemeanor conviction if the incident occurred more than 5 years ago including:

fighting
weapons
drugs
Obstruction of justice in any way including obstruct an officer, obstruct law, resisting arrest.
Theft of any kind including theft by deception, theft of services, theft by unlawful taking, shoplifting.

Any other misdemeanor conviction that constitutes moral turpitude including: possession or use of drugs or drug paraphernalia, public intoxication
Driving Under the Influence over 3 years ago
More than one charge of Driving Under the Influence if both charges are over 5 years old.
More than one Non-driving substance-related offense over 3 years old.
One substance-related charge in the last 3 years.
Motor vehicle offenses including:

a consistent pattern of numerous violations in the past.
consistent convictions of no insurance or no proof of financial responsibility.
****If you feel any of the aforementioned offenses pertain to you, you may provide a detailed explanation of the circumstances surrounding the incident and any action taken after the incident where prompted in the volunteer application. Please note that the confidentiality of your information will be strictly maintained.