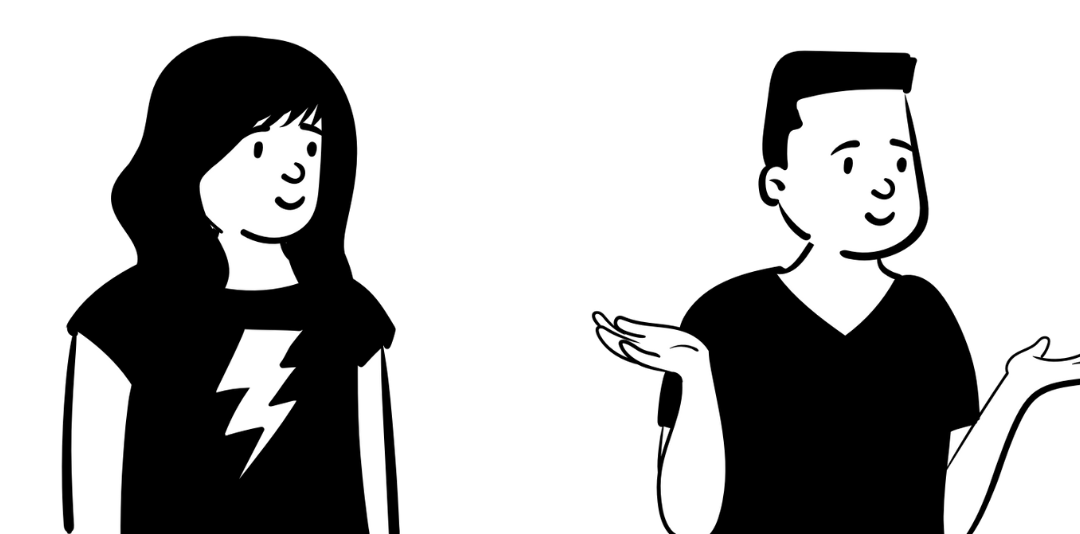 TeamMates is excited to launch the Mentee Voice and Partnership program! Students in grades 9-12 will be chosen from all over the Midwest to meet virtually once a month throughout the school year to talk all things TeamMates. We are inviting YOU to use your voice and apply to the newly created MVP program!
How does it work?

Students in MVP will:
– Learn their strengths
– Develop leadership and critical thinking skills
– Work with a diverse team of students
– Share their opinions on the future of TeamMates
– Create recommendations on how to advance the mission of TeamMates
Applications will go live starting September 25th – you will be able to find it here. Once it's available, you will have about three weeks to complete your application. The deadline to apply is October 13th.
After capturing your demographic information, you will be asked three questions: 
How have you been impacted because of your mentoring relationship?
What ideas do you have to improve TeamMates? Think as big or as little as you want. 
How do you positively impact your school/community right now? How do you hope to positively impact the world?
This can be done by typing out a short essay (300 words or less) for each question, or you are welcome to upload a video (two minutes or shorter) per question. Videos can be uploaded directly into the application. More information will be provided when the application is launched.
You will also need to provide a letter of recommendation from your mentor.
Any student in grades 9-12 who has participated in TeamMates is eligible to apply! Preference will be given to those who have met with their Mentor for three or more years, however, don't let that discourage you! We want to hear from you if you have big ideas for TeamMates.
How are meetings scheduled? Once accepted, the Student-led Council will be responsible for setting the schedule at our first meeting. For the most part, we will only meet once a month, after school between October and July. We will make sure students who live in Mountain Time are kept in mind while scheduling these virtual meetings.
What if I don't have a computer or access to the Internet? Not to worry! We are working to make sure we remove as many barriers as possible for students who want to be involved. We will work with your school to see what options are available. Even if you are nervous about being able to participate, we strongly encourage you to apply!
Why should my student participate? The MVP program is designed to encourage students to utilize their voices and talents to make lasting, positive change for TeamMates. Your student will learn the ins and outs of a nonprofit, how the National Office supports the mentoring relationship, and how they can contribute their skills and talents to positively impact the world.
How is my student selected? There are a total of ten different TeamMates regions that cover the Midwest. Each region will have about three students selected so that all voices are being given equal consideration. Students who submit applications will only have their answers judged against others in their region. At the end of the day, we strive to make sure our process is equitable and accessible. If multiple students score high on their application, multiple students will be selected from that region.
Once selected, what is expected of me and my student? Parents, Guardians, and Students will be notified of their acceptance via the email addresses submitted during the application process. Once accepted, the student will be given a few permission forms that will need to be filled out and submitted before the first meeting. These forms outline what is expected of the student, as well as how the program works.
What is expected of me? The only thing we are asking our Coordinators to do is provide this information to your students who you think would make great candidates – that's it! You are welcome to help your students as your capacity allows, however, you are more than welcome to direct questions to TeamMates National Office. Mentors may ask you general questions about the application, you are welcome to send them to this page or reach out to your Regional Coordinator.
How will I know if a student of mine gets chosen? A list of accepted students will be provided to all of the Regional Coordinators, who, in turn, will contact their region. Regional Coordinators will be involved in the selection process.
Where can I direct questions to? General questions can be directed to your Regional Coordinator. If you have specific questions, please don't hesitate to reach out to David Baker at dbaker@teammates.org.
How can I help my mentee? Mentors are welcome to help their Mentee formulate answers to the questions asked on the application. We want to remind our Mentors that this process should be Mentee-led – please refrain from "telling" your Mentee to apply to this program. If you think your Mentee would make a great addition to the Council we encourage you to chat with your Program Coordinator to encourage participation.
Mentees will be asked to ask their Mentor to provide a letter of recommendation at the end of the application. Once the application launches on September 25th, directions for the letter of recommendation can be found here.
How will I find out if my mentee is accepted? A list of accepted students will be provided to all of the Regional Coordinators, who, in turn, will contact the relevant Program Coordinator. If your Mentee fails to tell you about their acceptance, we encourage you to chat with your Program Coordinator.