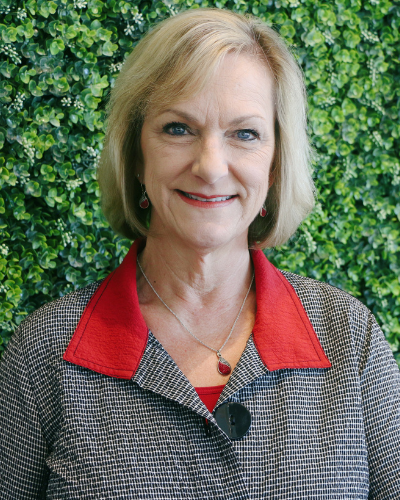 As a Special Projects Associate, I am blessed to serve with Coach Tom Osborne and the TeamMates staff to make a difference in our community and impact the world through youth mentoring. A trained communicator who likes to maximize on opportunities to promote people and programs I am passionate about, I am excited to help coordinate the Tailgate Gala, raise funds, find mentors, connect with Husker letter-winners and assist our support services team with telling the amazing TeamMates story.
Top 5 Strengths:
Responsibility – Maximizer – Belief – Communication – Strategic
Favorite Podcast, Band, Playlist or video:
I'm a little bit country (Garth Brooks) and a little bit Rock 'N' Roll (John Cougar Mellencamp) also love throwback Jersey Boys and Mowtown and Ted Talks.
Favorite subject in school:
Writing, grammar and Journalism!
What was your dream job when you were a kid?:
As a broadcasting student, I wanted to be the weather anchor on TV!
Where did you go to college?:
University of Nebraska-Lincoln
Who was your mentor:
My dear friend Margaret taught me about Faith, Family and Friends at my first fulltime job at Kansas State. In my professional career, I was extremely fortunate to be mentored by Don Bryant and Coach Tom Osborne.
Favorite place in the world:
Anywhere warm and sunny, preferably with my family 😊